Vegan French Toast Casserole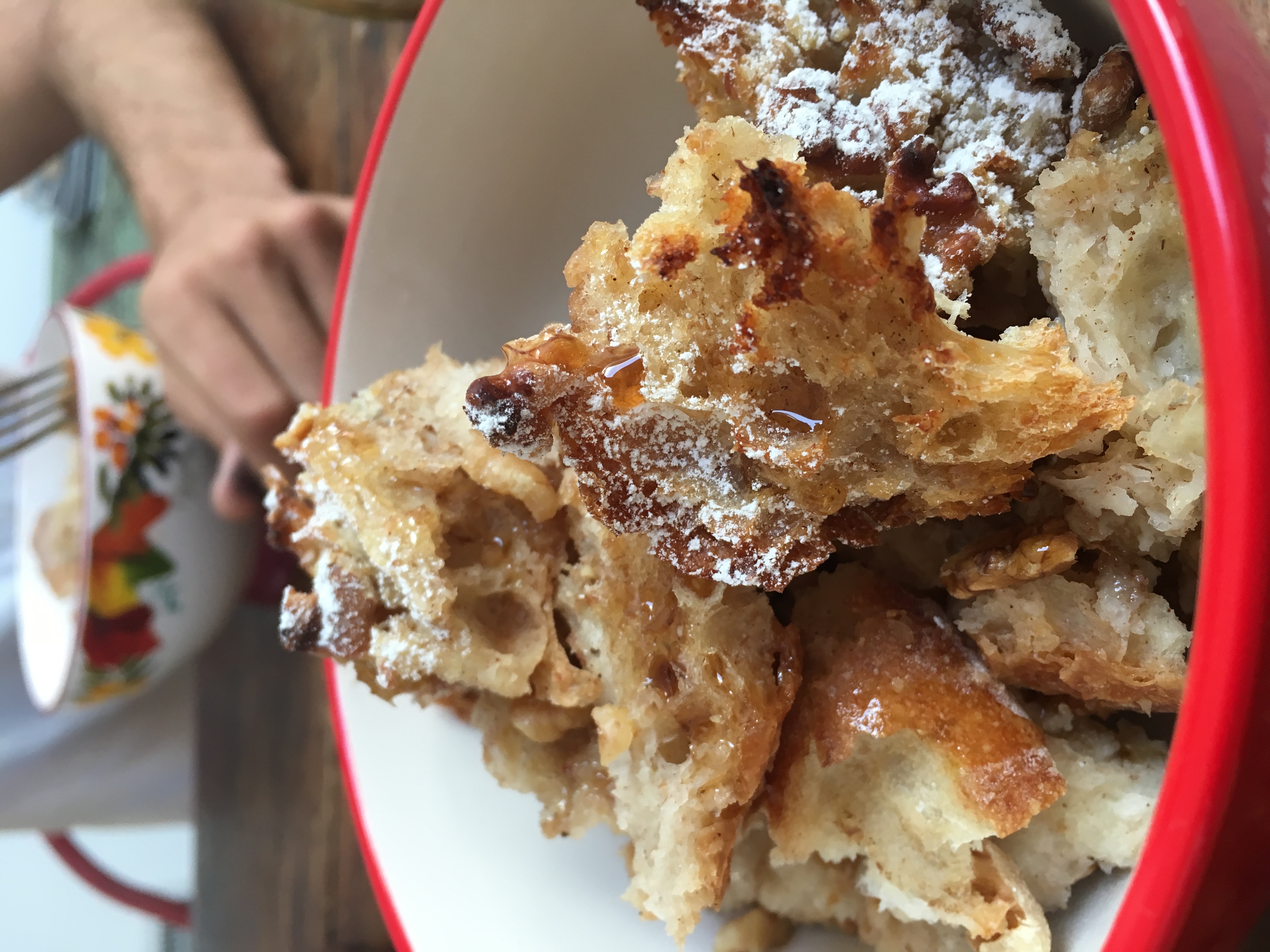 Happy Sunday Funday my friends! I've been up since 5:30 thanks to my sweet little dog.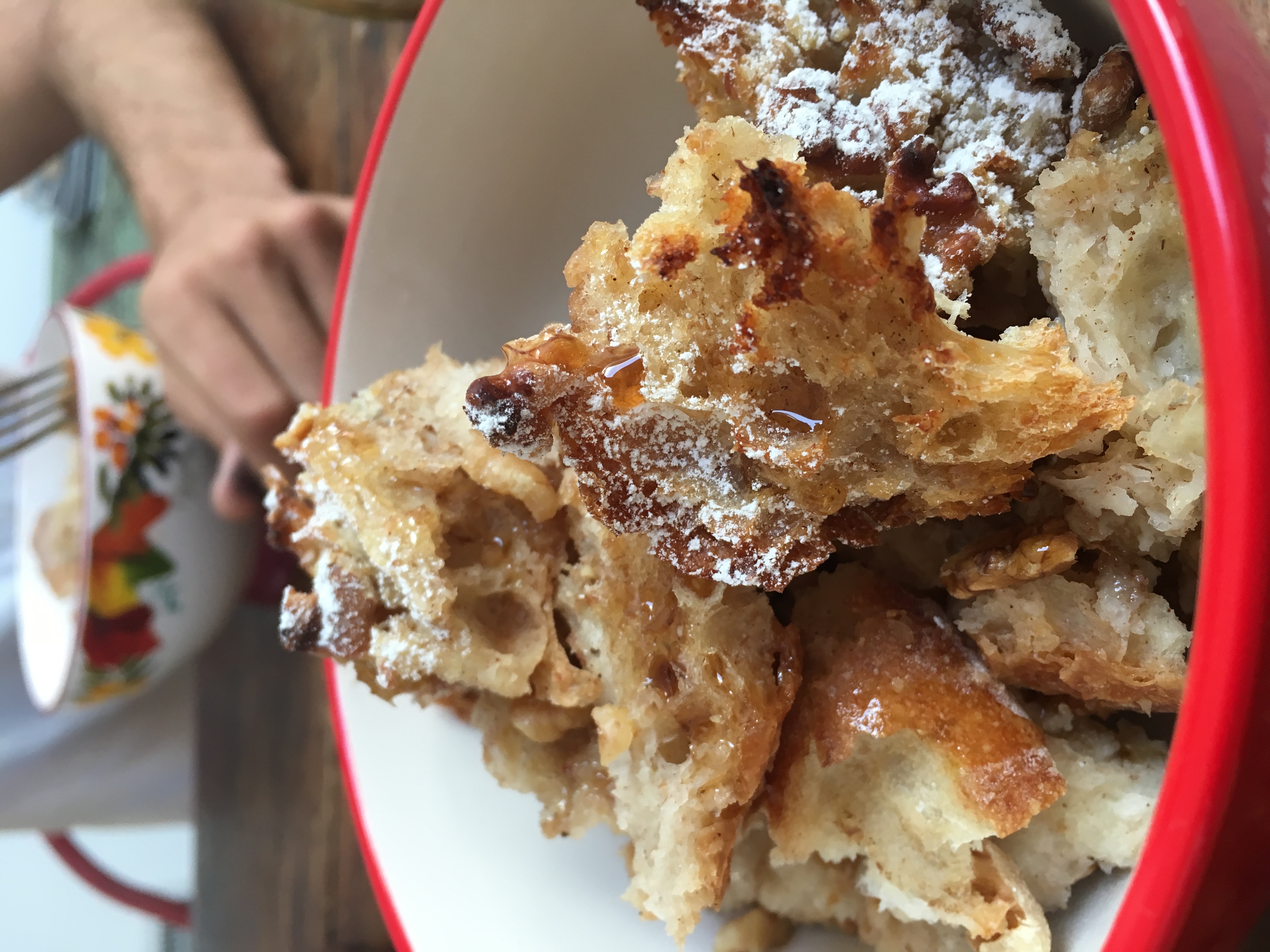 Sundays are big breakfast days in our home. Usually I make waffles, but I've been super stoked about aqua faba, aka chickpea water. So I couldn't pass up an opportunity to use it again when I had the time. Best egg replacement I've used so far! And, you can use the chickpeas for something else later, so no waste!
French Toast Casserole
1 Loaf Chibata or French Bread
1 Can aqua faba
1 C non dairy milk
1 T vanilla extract
3 T maple syrup, or more
2 t cinnamon
1 T brown sugar
Chopped pecans or walnuts
Coconut oil, for baking dish
Preheat oven to 375′
Tear bread into bite size pieces and scatter in greased baking dish.
In medium size bowl, or measuring cup, whisk all ingredients together.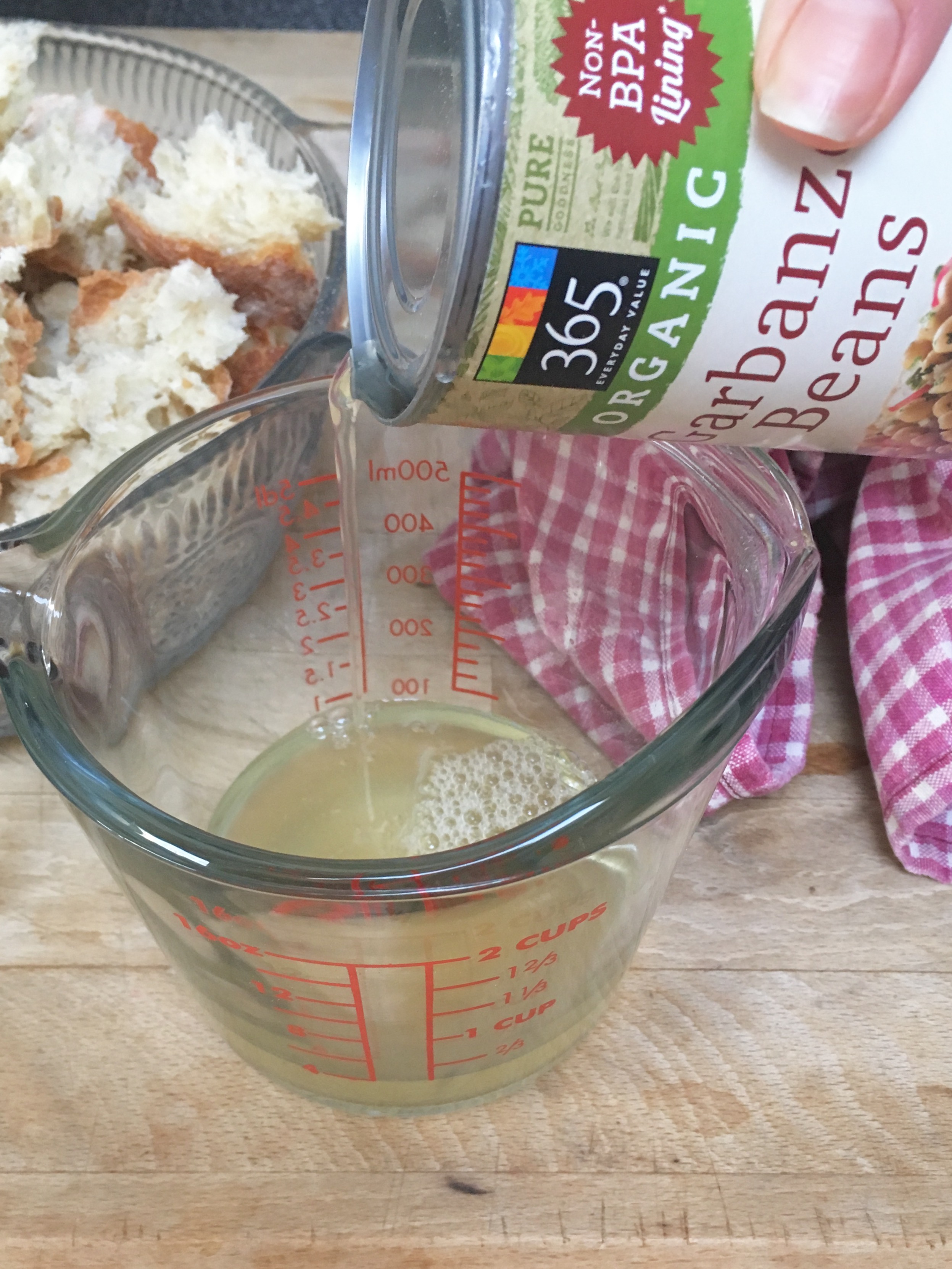 Pour over bread pieces evenly. Add chopped pecans or walnuts.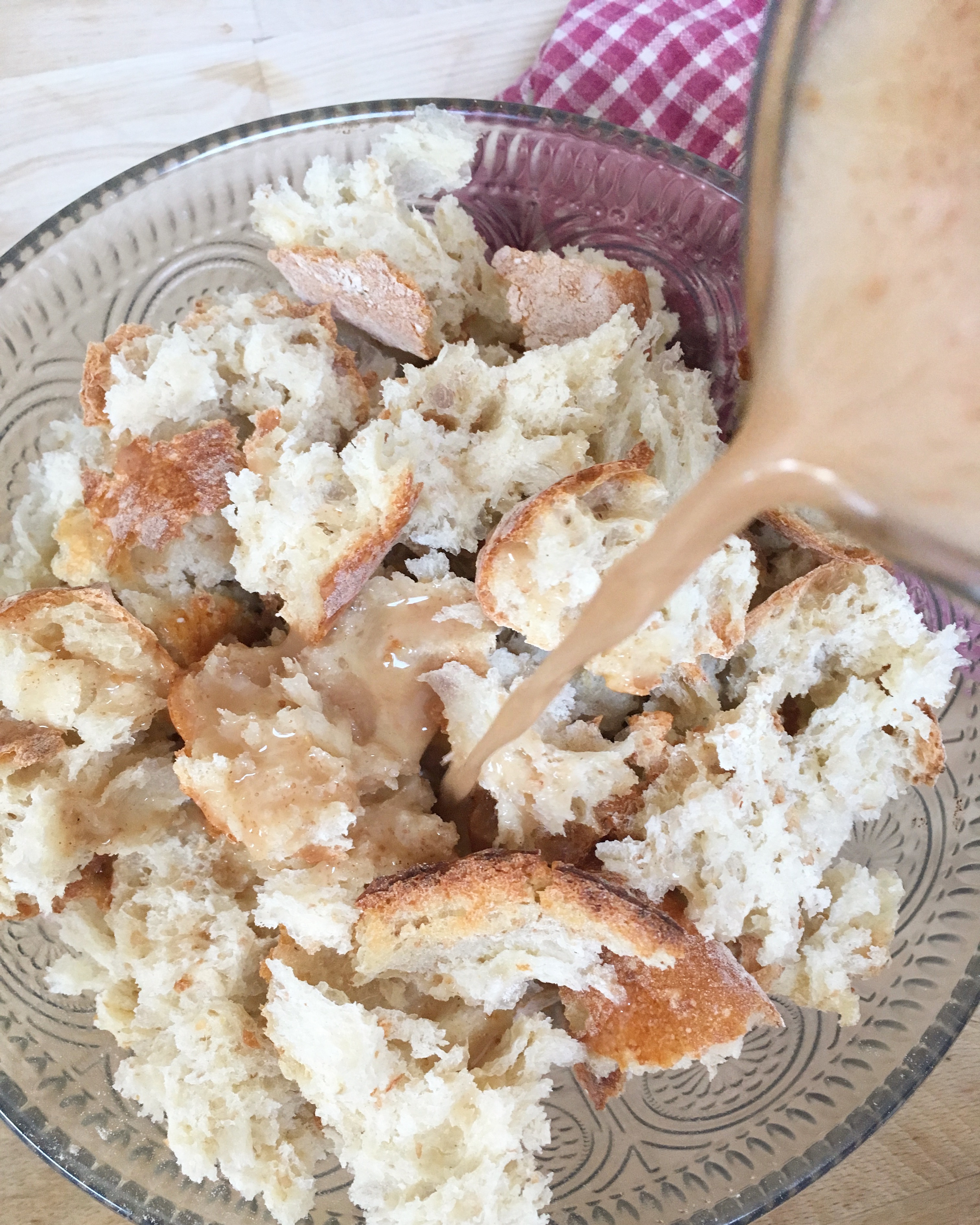 Bake 40 to 45 minutes.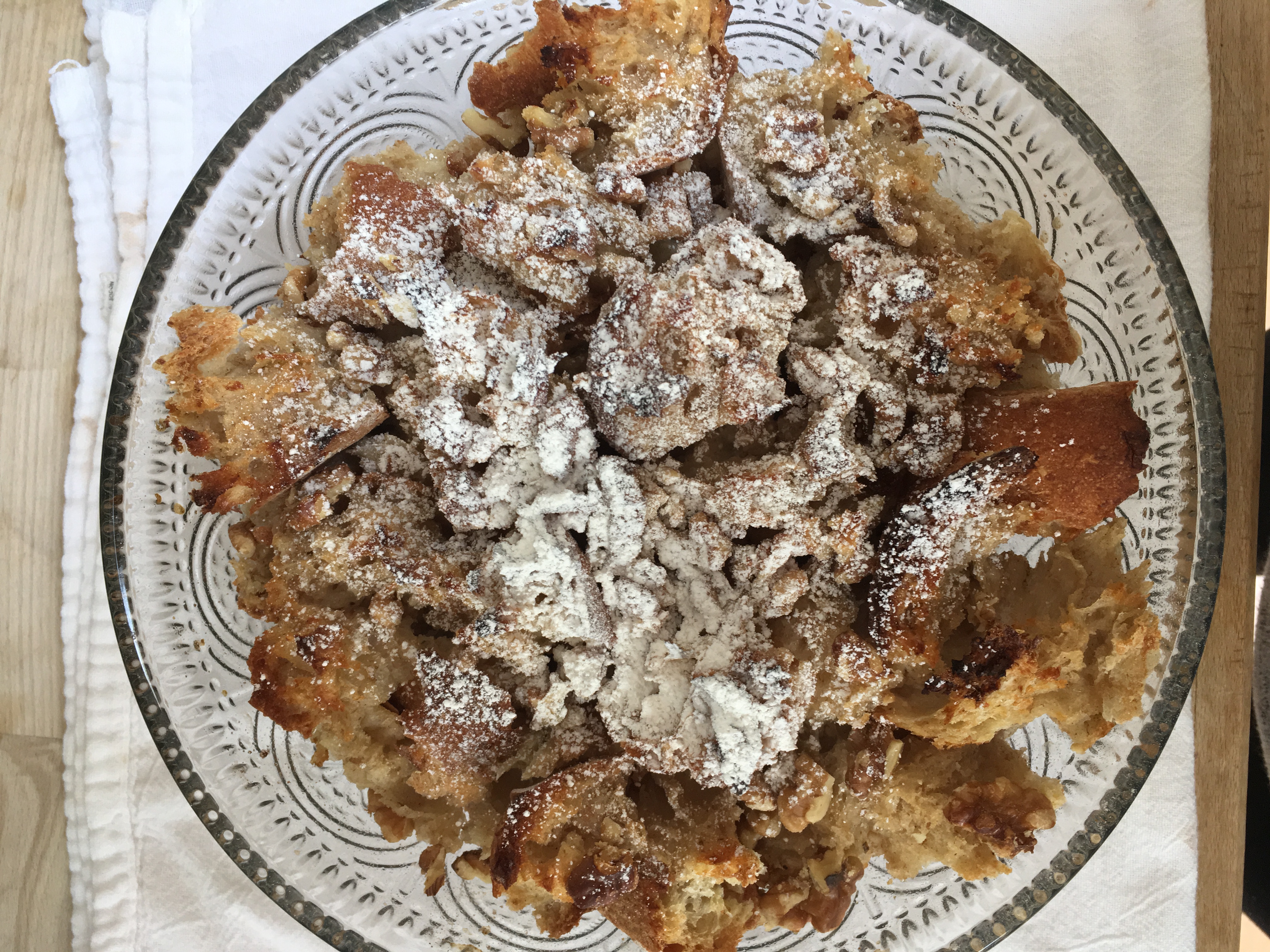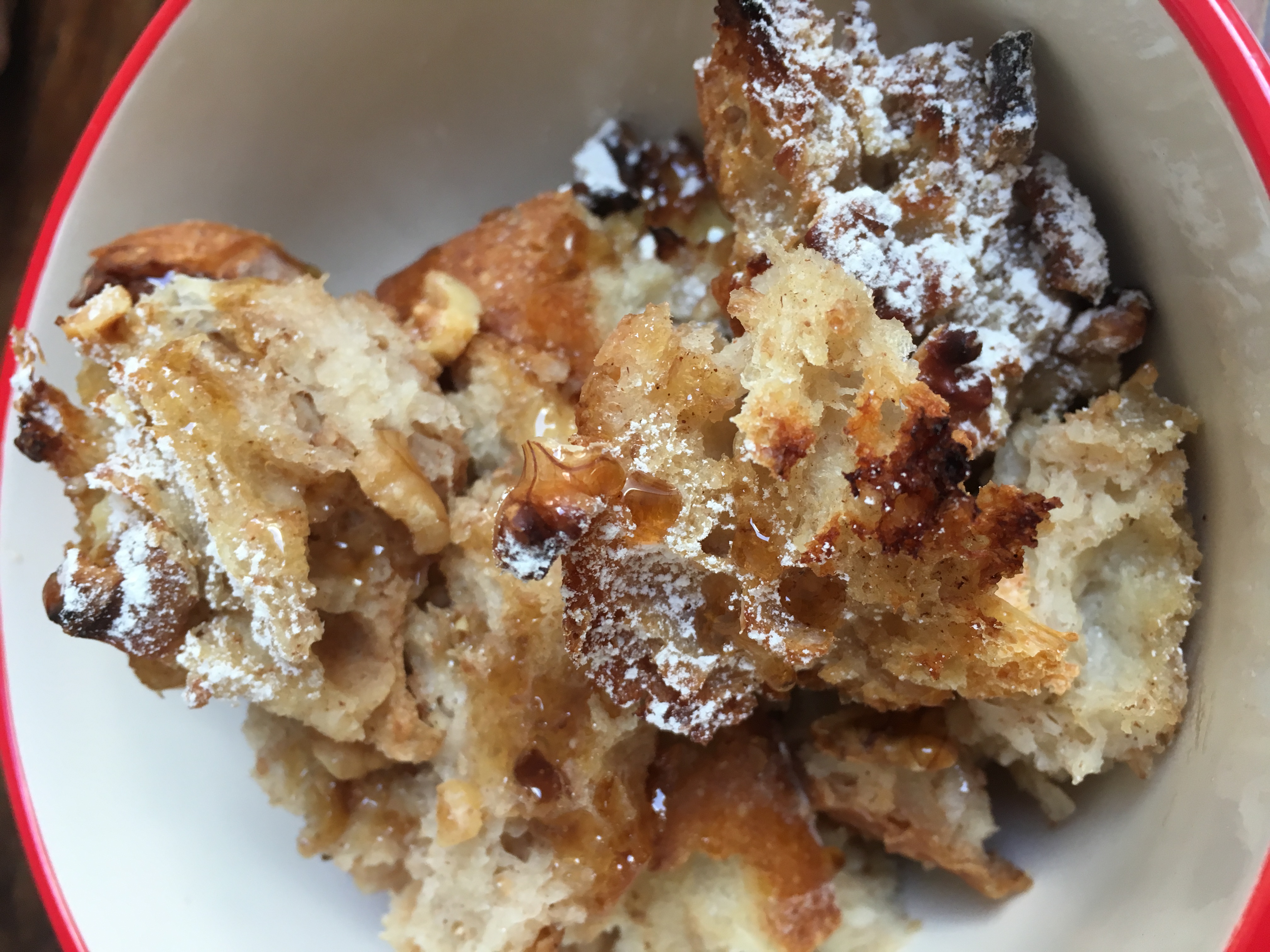 It's perfectly crispy on top and warm and soft on the bottom. Add some powdered sugar and you're in business!
Enjoy 😘
---