Sweet Potato Soup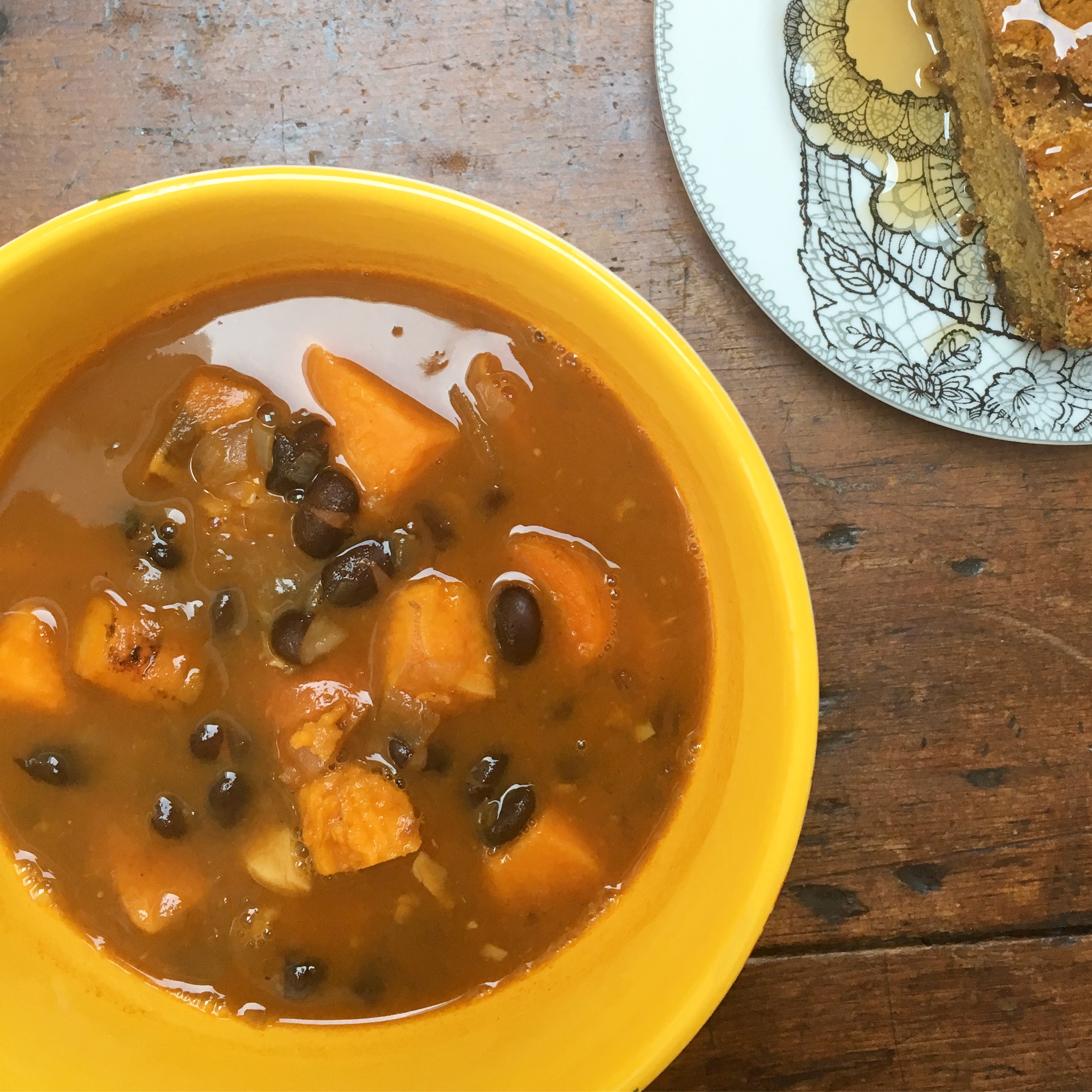 So last night, having no clue what to make but all these sweet potatoes in my pantry, I thought I'd give soup a try.
My mom is the best soup maker and sadly, I've not had the best of luck. But I'm learning! And last night, was wow worthy!!
2 Sweet potatoes, cubed
1 Medium onion, diced
3 Carrots, diced
1 Head garlic, diced
1 C veggie stock
1 C cooked black beans
3 C water
1 T vegan Worcestershire sauce
1 T tomato paste
1/2 can sweet potato purée
1 t smoked paprika
1 t chili powder
2 t salt, or to taste
1/2 t coarse black pepper
1 T olive oil
Sauté the onion until translucent. Add carrots and sweet potato and sauté with a little olive oil for about 10 minutes.
Add garlic and let cook with the vegetables for a few minutes.
Add tomato paste, sweet potato purée, worcestershire, black beans, liquid and spices.
Bring to a rapid boil then turn the heat to low and let simmer for about an hour or until the carrots and potatos are tender.
The purée acts as a thickening agent and gives the soup such a warm flavor.
Serve it up with some cornbread or tortilla chips would go well too!
Enjoy 😊
---