Strawberry Rice Crispy Treats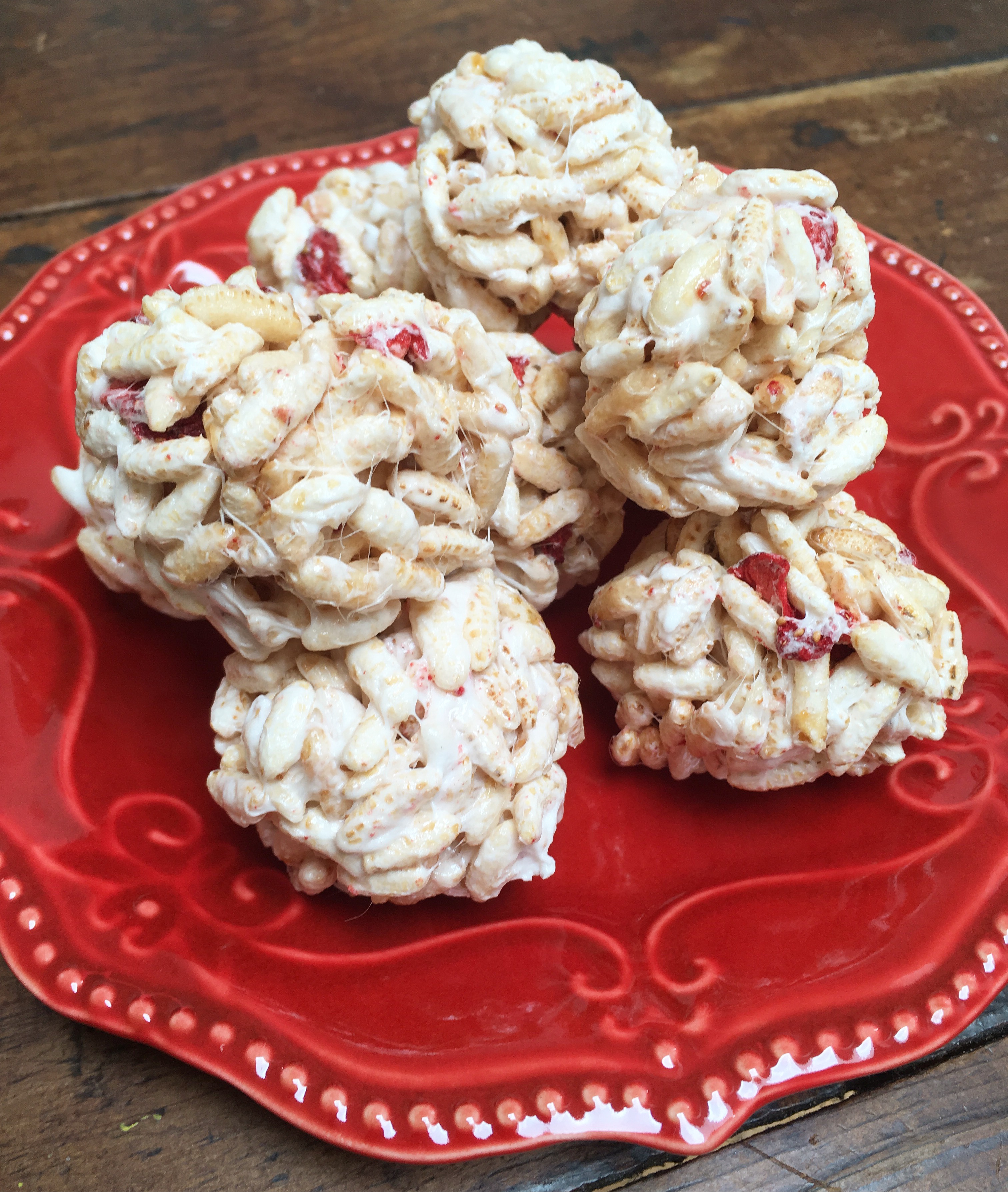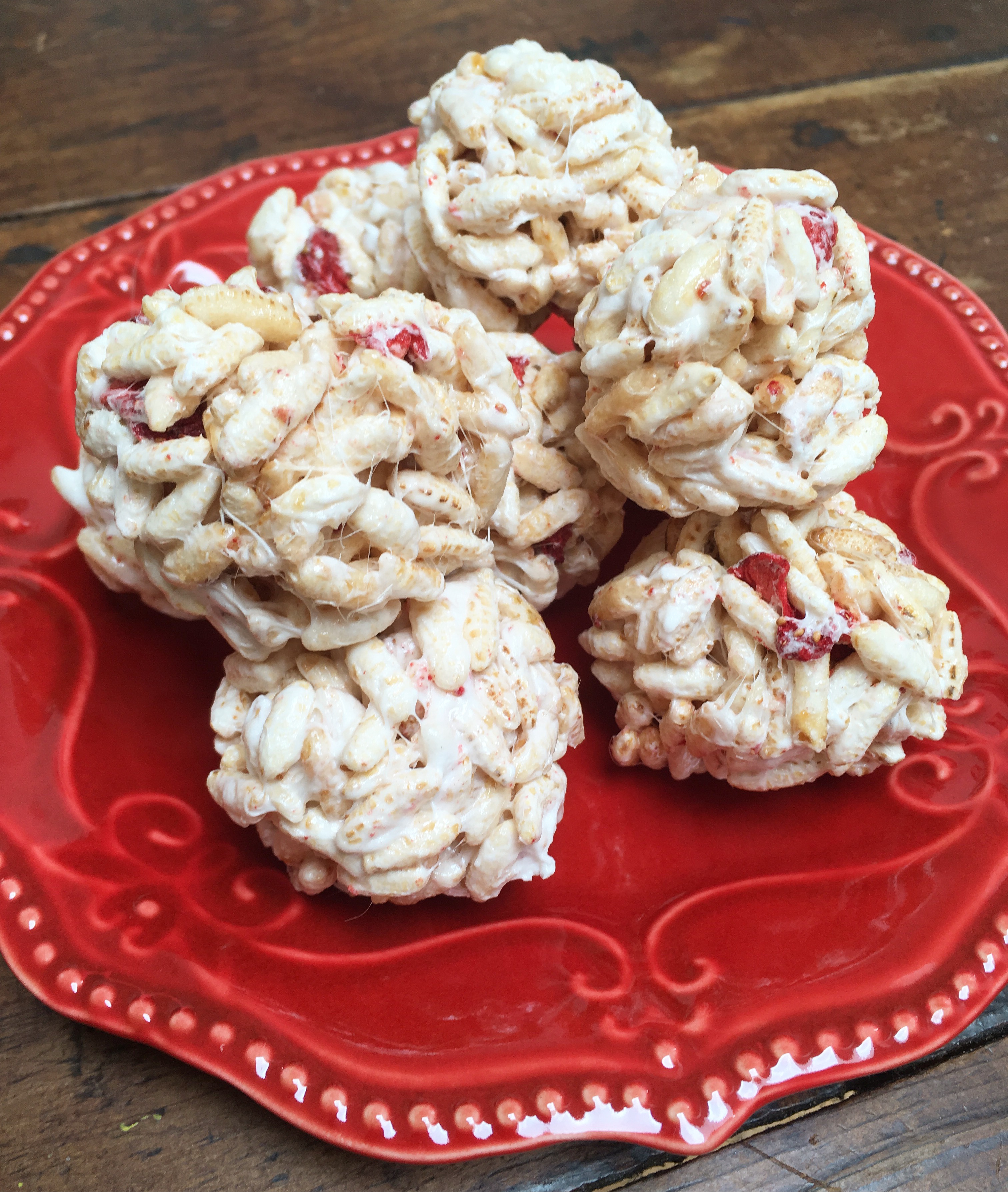 This is the perfect spring treat! And it's just lovely 🍓🍓🍓
I made these yesterday because I was sick and wanted something sweet. Yea, I don't know either. Probably isn't the best thing to be eating when you're not well, but hell! They're so darn good. Who doesn't love marshmallows and rice cereal?!
This is sort of a complicated recipe though, so make sure you have plenty of time!
Strawberry Rice Crispy Treats
3 T coconut oil
1 Bag vegan marshmallows
1 Box rice cereal
1 C freeze dried strawberries
Melt the oil in a saucepan. Add marshmallows and stir continuously until melted.
They won't completely melt, but that's ok.
Add in cereal and strawberries. Mix together until cereal is completely coated in melty marshmallow goodness.
Smooth out into a baking dish and let sit until cooled, but let's be honest… you're not really gonna wait.
I made little balls, but you can make other shapes with a cookie cutter!
So, go! Make em yourself and stop buying them at a gas station! They're way better 🍓
You can also use different freeze dried berries or just omit them all together. Either way, yum!
---