Pumpkin Chipotle Hummus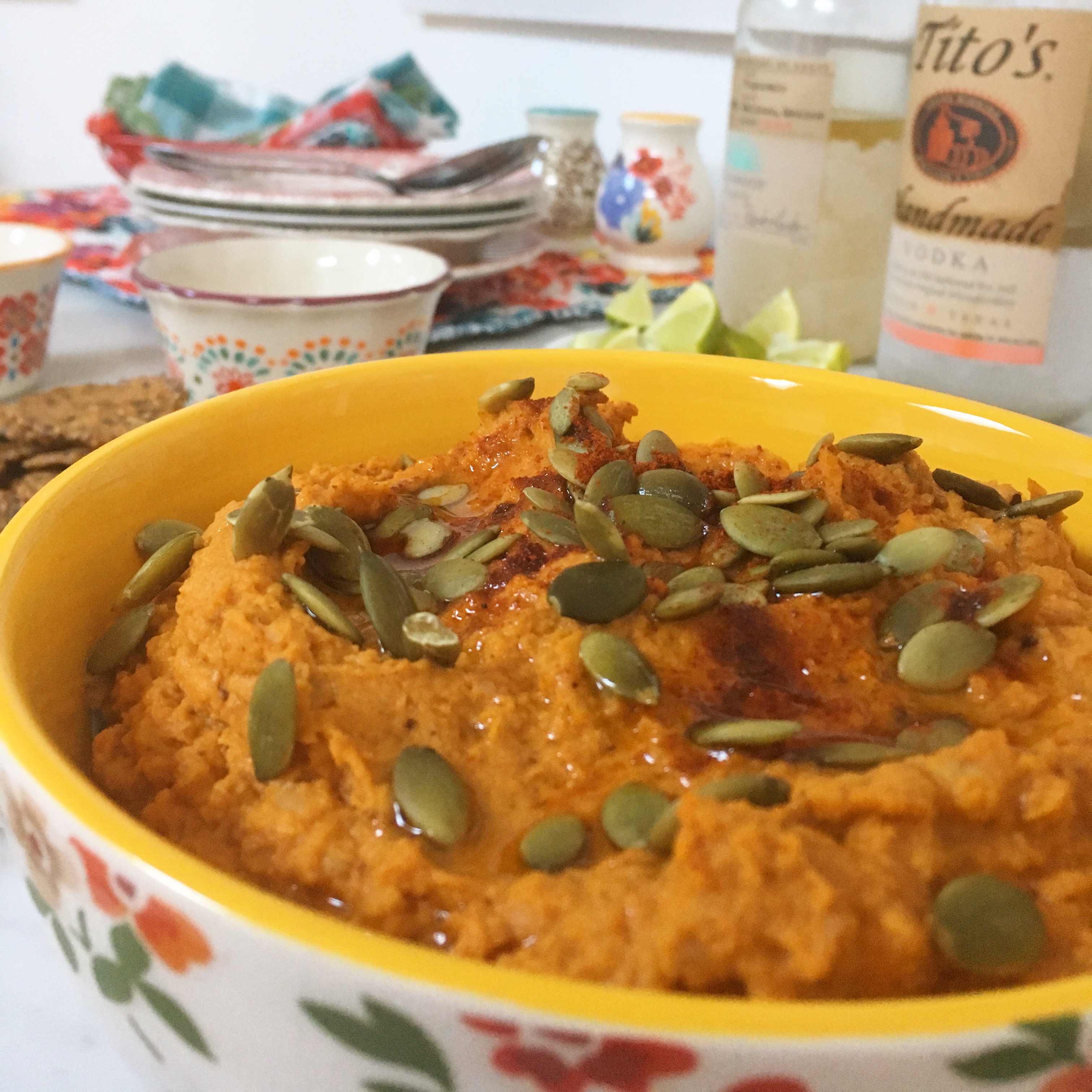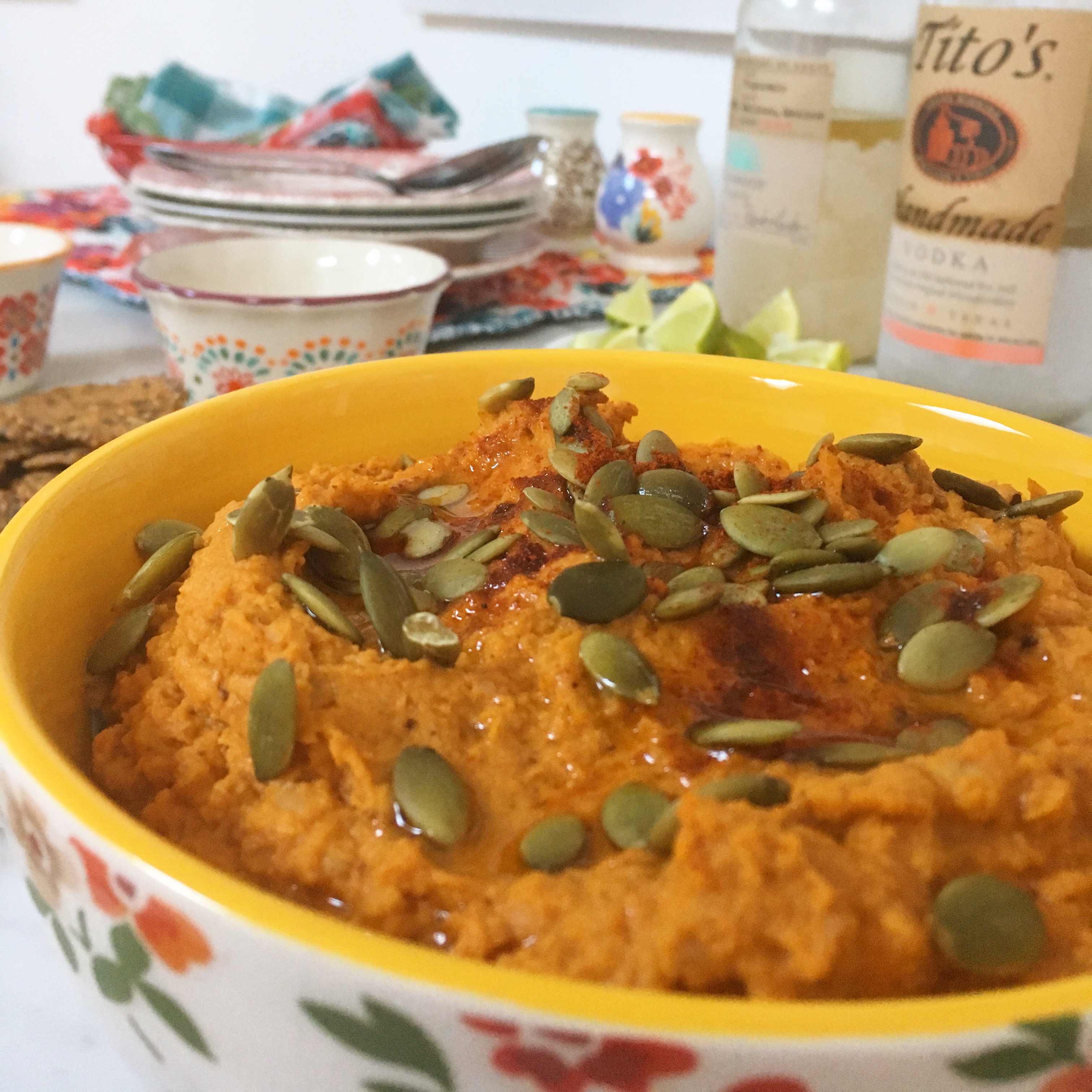 I really can't wait for pumpkin season sometimes! This just seemed like the best idea to me.
Pumpkin chipotle hummus with little seedy crackers for my girls night was just what we needed.
Pumpkin is probably one of my favorite flavors, besides lavender. It's unique and is so versatile!
Here's my quick recipe!
Pumpkin Chipotle Hummus
1 Can pumpkin purée
2 Cans chick peas (save the water for something else!)
2 cloves garlic
2 Chipotle peppers
1 T Chipotle sauce from can
1 t cumin
2 t salt
2 t paprika
3 T olive oil + extra to drizzle
1/4 C tahini
1 T apple cider vinegar
Pumpkin seeds, for the top
Blend it all together. That's it! Nothing outrageous. I kept mine slightly chunky, but you can blend yours as smooth as you'd like.
Also, add another pepper or two, or less!
Sprinkle a few pumpkin seeds on top, a little extra paprika and a good drizzle of olive oil and serve it up with some super seedy crackers.
Hope you enjoy!
It's never to early for pumpkin goodness 😘
---