Peach Pineapple Wine Slushies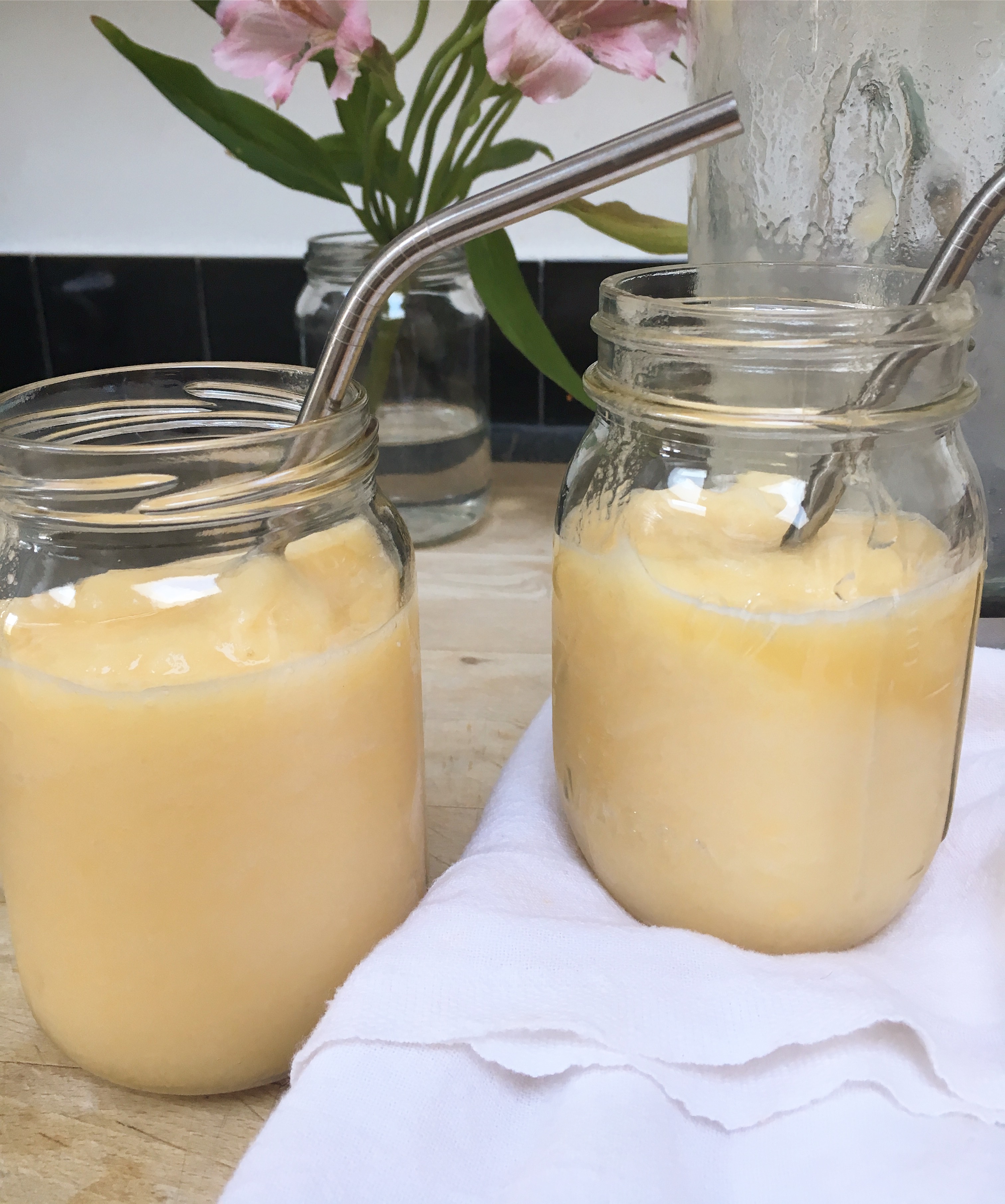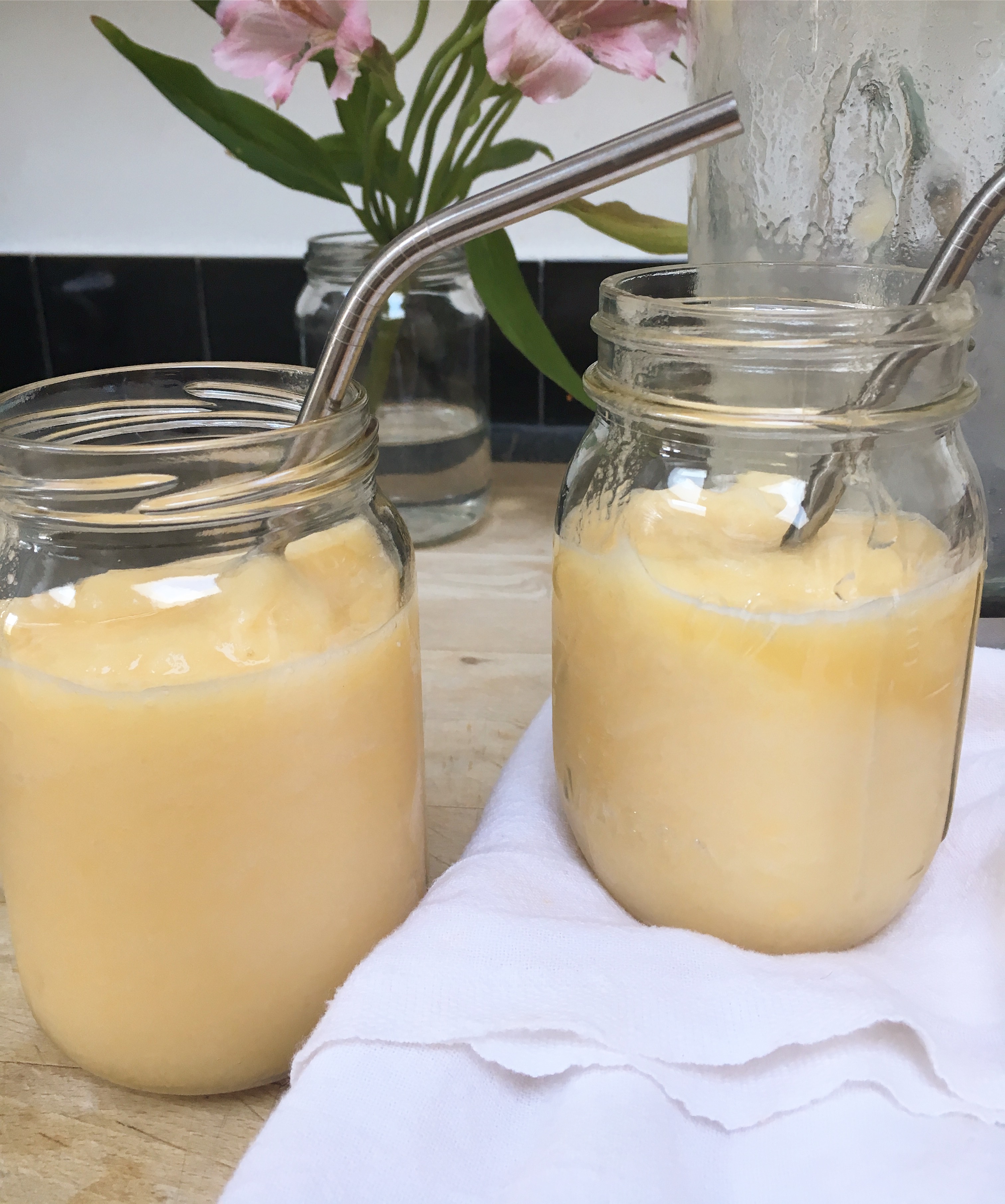 Ok ladies, here it is!
A super easy, no fuss, no mess recipe for a wine slushie that's perfect for a hot summer day or right after work 😉
Since it's getting warmer, I know you have fruit in your freezer. You can spare a little for this recipe. You can always go out and buy more for your post work out smoothie later.
You can switch this up and get creative. I like to use darker fruit with red wine and lighter fruit with white.
And that's just what I did!
Peach Pineapple Wine Slushie
1/2 Bag frozen peaches
1/2 Bag frozen pineapple
1/2 Bottle, or more, white wine
Throw it all in a blend and hit the start button.
Done!
Cheers! 💚🍑🍌
---