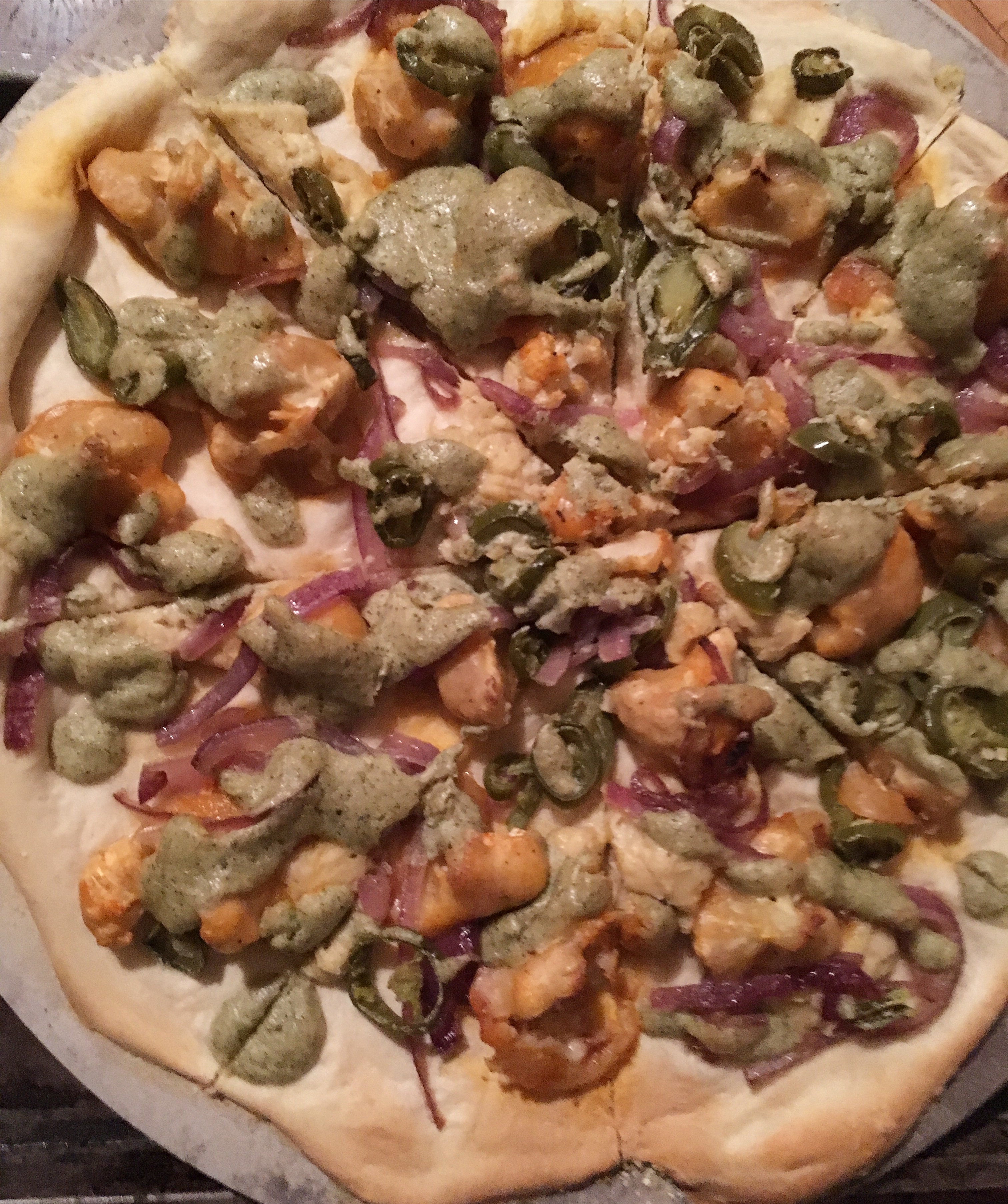 This is a few steps kinda meal. However! It can be done relatively fast. So I'm giving you the lazy girls pizza from scratch recipe, or recipes, since there are a few things to add to this delicious dish!
A recipe for your own pizza dough, dill ranch dressing and the buffalo cauliflower.
You can use store bought pizza dough in a pinch and as far as the mozzarella cheese goes, that's a recipe for another time since it's not perfect yet. So store bought cheese is just fine too!
I'll need to taste test my mozzarella a few more times before I give it to ya. Man, recipe testing is so hard 😂😂
Cashew Ranch
1 C soaked cashews (or if you're lazy like me, boil em real quick)
Parsley
Salt, to taste
Dill
Onion powder
Fresh garlic
1 1/2 C water
There's no measuring with this one really. I threw it in a blender and hit a button. I'd say there's probably a tablespoon of each and about 3 cloves of garlic. Add as much or as little water for your desired ranch dressing consistency.
Buffalo Cauliflower
2 C flour (I used all purpose)
1 t salt
1 t cumin
1 t paprika
1 t garlic powder
1 1/2 to 2 C water
1 Head Cauliflower florets
2 T butter or oil (I only had coconut oil)
1/2 C hot sauce of your choice
Pre hear your oven to 375.
Mix all your dry ingredients in a bowl then add water. You're looking for a pancake batter, so you might or might not need both cups water. Or maybe more!
Dip each floret in the batter and coat completely.
Place on a baking sheet and bake for about 15 to 20 minutes.
Take the cauliflower out and pour over your hot sauce mix. Place back in the oven for another 8 minutes or so. You want all the wet to be dry.
You won't need it all for the pizza, so eat the rest as an appetizer while you wait!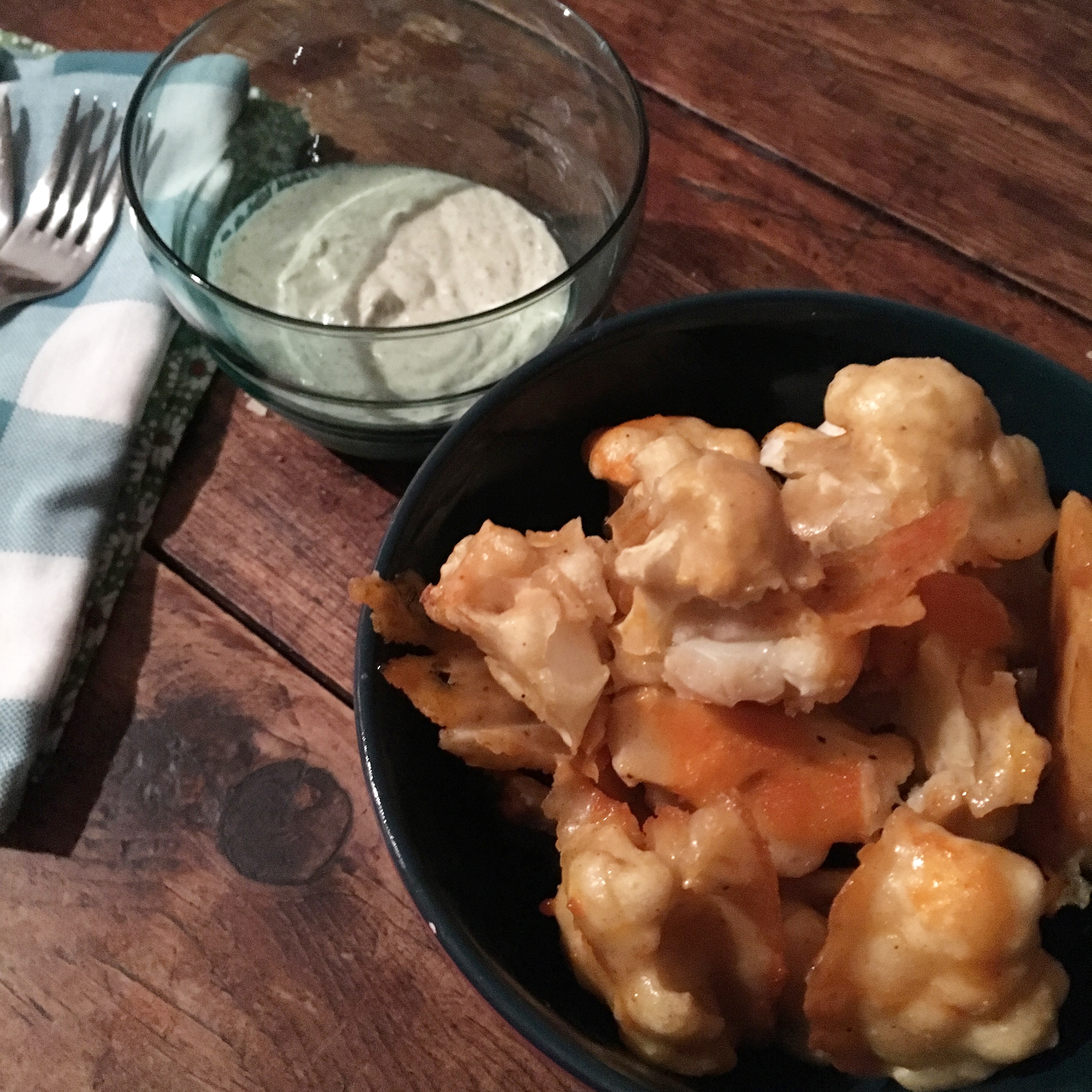 Pizza Dough
1 C warm water
1 t vegan sugar
2 1/2 t yeast (not nooch 😉)
2 T olive oil
1 t salt (or more if you prefer)
2 1/2 to 3 C flour
** I used all purpose flour and sunflower oil. You can use half whole wheat or all whole wheat and as far as the oil goes, I usually use olive but was out.
Start with mixing water, sugar and yeast in a large bowl. Let sit for about 15 minutes while a foam forms to cover the top.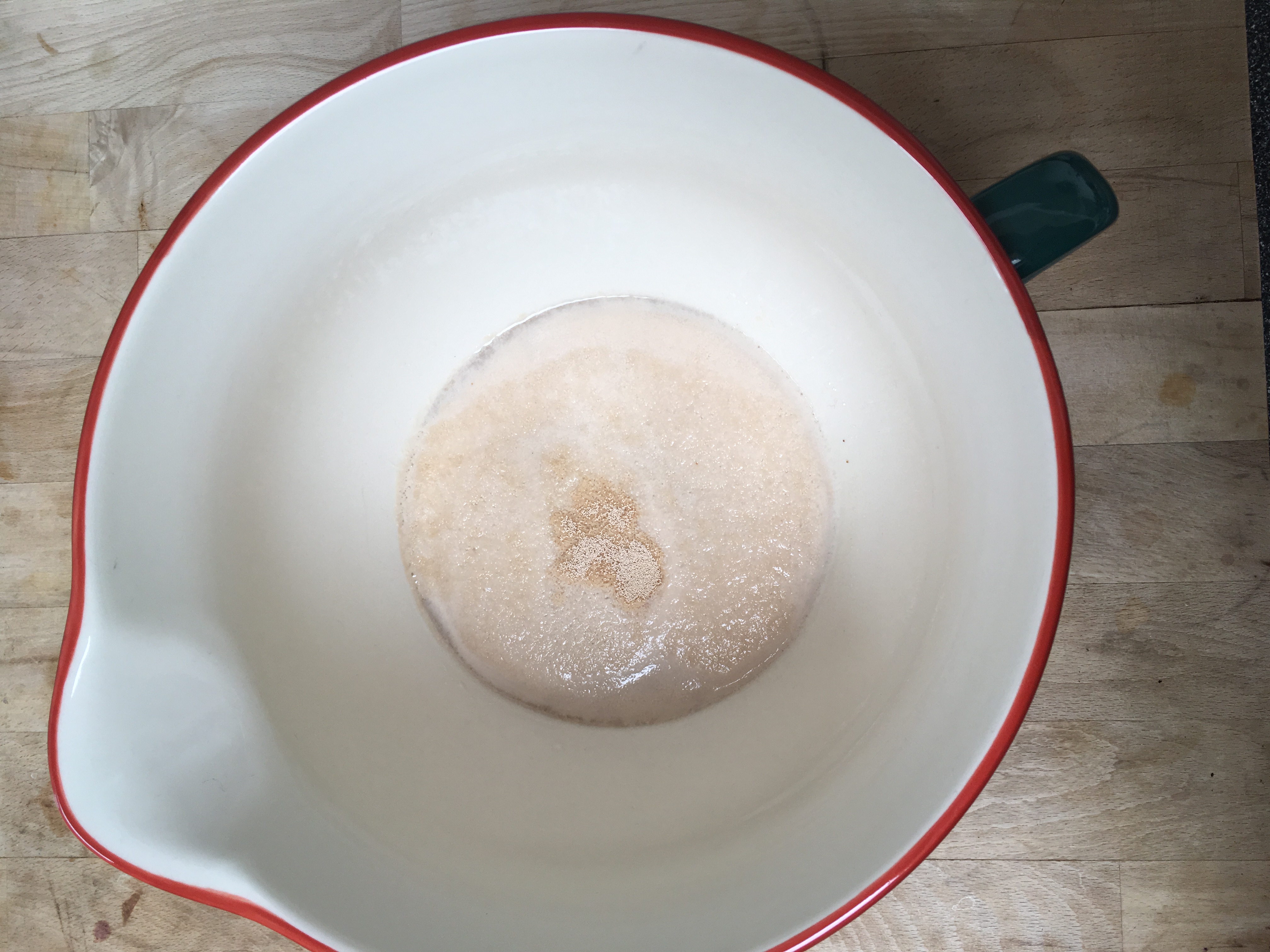 Add oil and salt and mix.
Pour in flour a half cup at a time. If you've made seitan from scratch, it's kind of like that. I use a Woden spoon and just keep mixing until a soft ball of dough is formed.
If it's too wet, add a little flour. If it's too dry, add a little oil.
Don't over mix. When all the flour is combined, and nothing is left on the side of the bowl, take the dough out for a moment while you coat the same bowl with olive oil.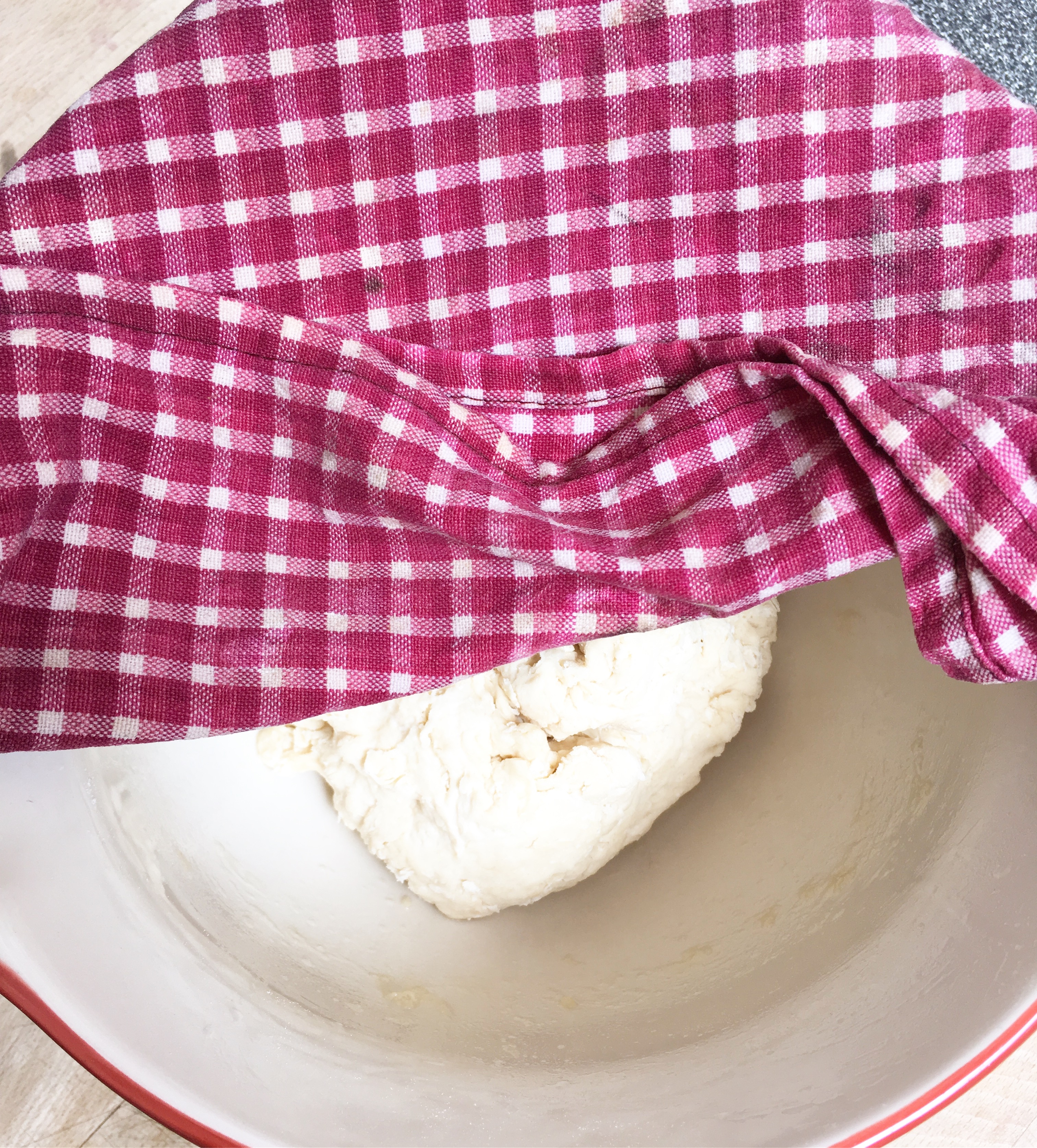 Save yourself some dishes!
Put the dough back in the bowl and cover it. I use a wet cloth but you can use plastic wrap or even a large plate worst case. Set the dough aside for at least 30 minutes.
When you're ready to use your dough, punch 🤛 it in the middle to get all the air out. Now you get to knead it! I love kneading dough.
This is quick though! I just knead it a few times in the bowl, tear it in 2 pieces and save one for later.
Grab whatever you're going to cook the pizza on and spread a thin layer of flour. Here's where it takes a little time. You have to stretch the dough out to fit whatever you're baking it on.
Good luck. There's no trick to this, just stretch and roll it out.
What I forgot to do, and recommend, is dabbing a little olive oil on the crust and adding a bit of salt. Looks pretty and tastes good!!
Assembly time! Cheese, cauliflower, caramelized onion and ranch dressing. I also added jalapeños!
Bake for 20 to 25 minutes. The crust should be a light golden brown.
Ok, by now you're starving so go! Eat! Hope you like it!