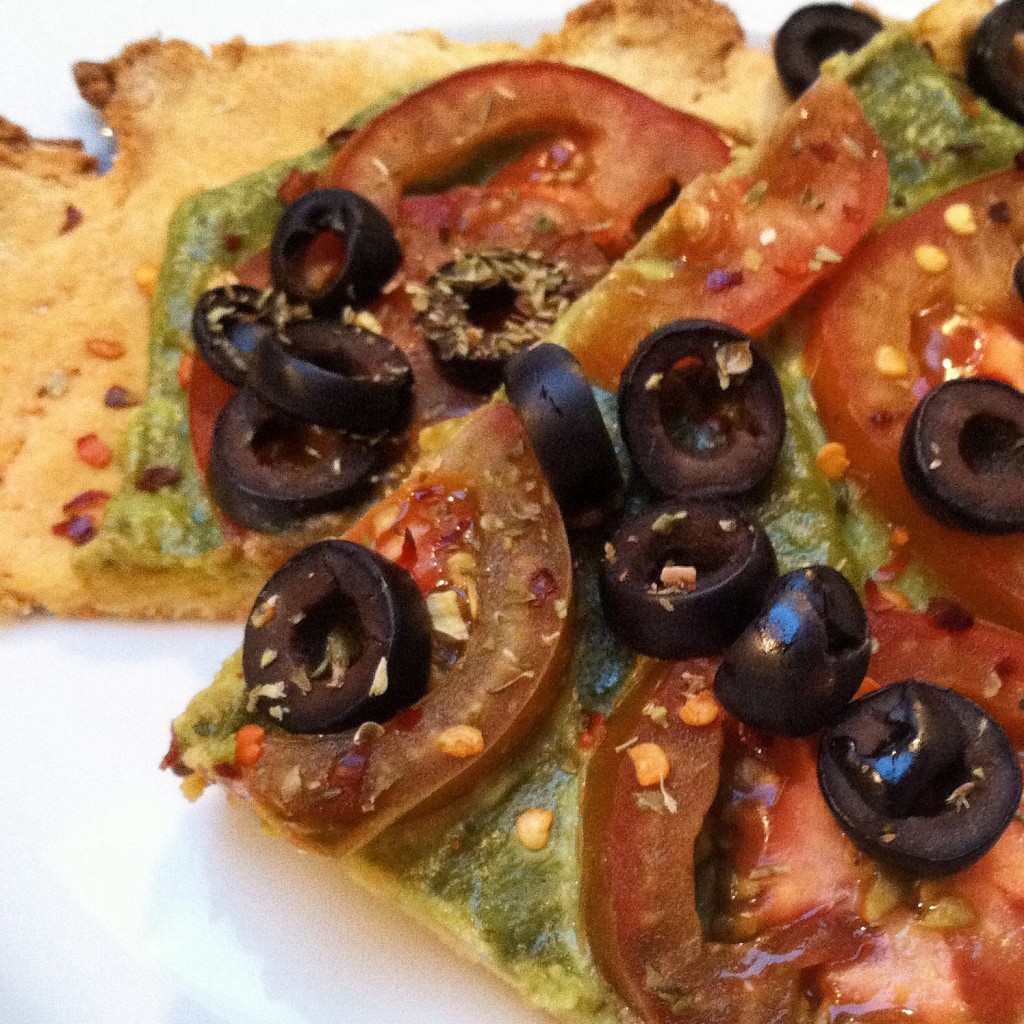 Pizza Dough
1 Package fast active yeast
3 T warm water
1 1/2 T sugar
1 C white rice flour
1 C brown rice flour
1 C garbanzo bean flour
1 1/2 t xanthan gum
1 t salt
1/2 t baking powder
1 T sugar
1 1/2 C warm water
In a small bowl add yeast and water and mix until dissolved. Add sugar and let sit for about 5 minutes.
In a large bowl, add dry ingredients and mix well. Add in 1 cup water and yeast mixture. Start to mix and slowly add the extra 1/2 until you have a soft dough. I mix my bread with a wooden spoon.
When fully mixed and nothing sticks to the side, spread the dough onto a parchment lined baking sheet. If the dough gives you trouble and sticks to your hands while rolling out, add a little rice flour, either one, to the top. I use a small rolling pin to roll out my dough.
Bake for 20 minutes on 400. It will turn a nice golden brown color and the sides will get crispy.
Pesto
1 C cashews
1 Large handful basil leaves
1 t salt
1/2 C almond milk (or any non dairy milk)
Add to a blender and puree.
Spread the basil over the pizza dough. Add sliced tomatoes, diced olives, dried oregano and red pepper flakes.
Place back into the oven for another 15 to 20 minutes.