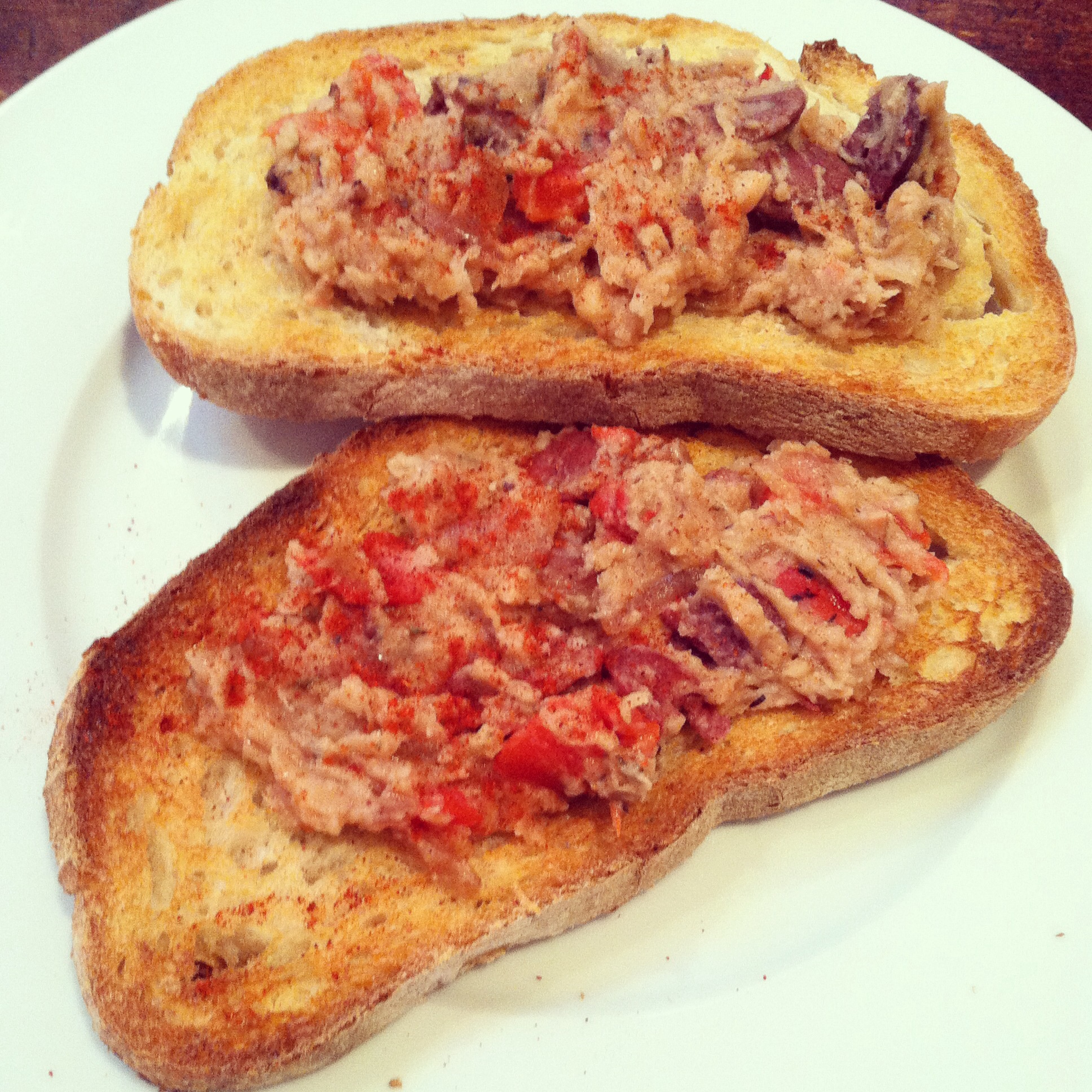 This is one of my faves, especially in the summer when I don't want to cook! Just mix a bunch of goodies together and spread on toast.
White Bean Spread
1 C white beans, drained and rinsed
1 Medium onion, minced
2 T balsamic vinegar + 1 T extra for onion
1/2 C kalamata olives, halved
1 Very large roasted red pepper, cut into small pieces
Salt and pepper, to taste
2 heaping teaspoons of smoked paprika
Saute the onion on medium heat until translucent. Add 1 tablespoon of balsamic and let simmer for about 5 minutes.
Add the beans to a bowl and mash to your desired consistency. Add in onions, olives, red pepper, paprika, salt and pepper and 2 tablespoons balsamic. Mix everything together well. Spread on a toast of your choice. I used Bread Alone's Sourdough. Sprinkle a little extra paprika and a drizzle more of balsamic.