6 Easy Steps To Vegan Veggie Bowls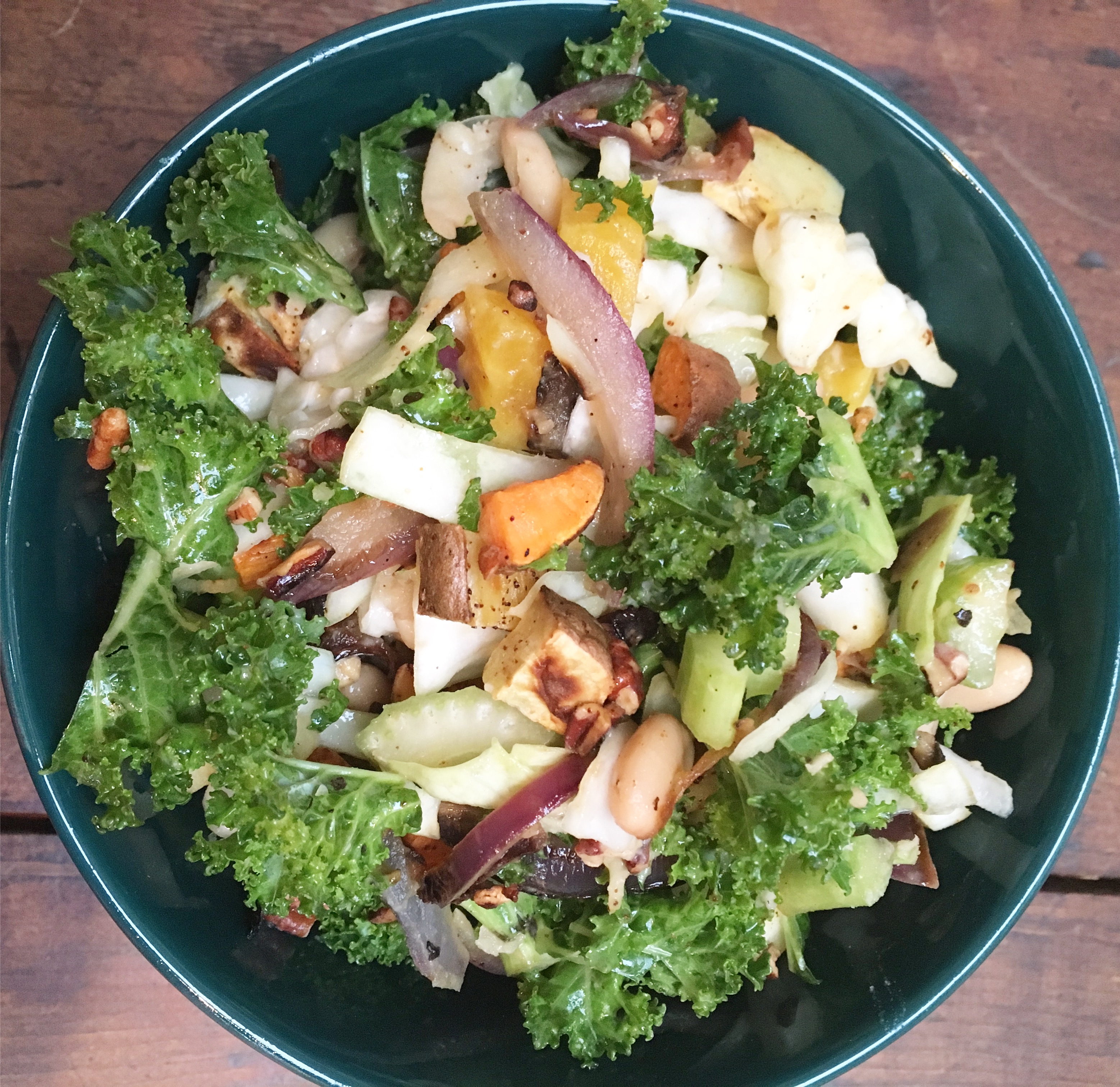 It's spring! Finally! That means clean eating in our house. Our farmer's market opens in a few weeks and lasts until November, so guess what I'll be doing every Saturday at 8:00am!
A super easy way to make sure we're getting a good variety of each your daily greens and beans…
Veggie bowls! Or Buddha bowls if ya wanna get all fancy.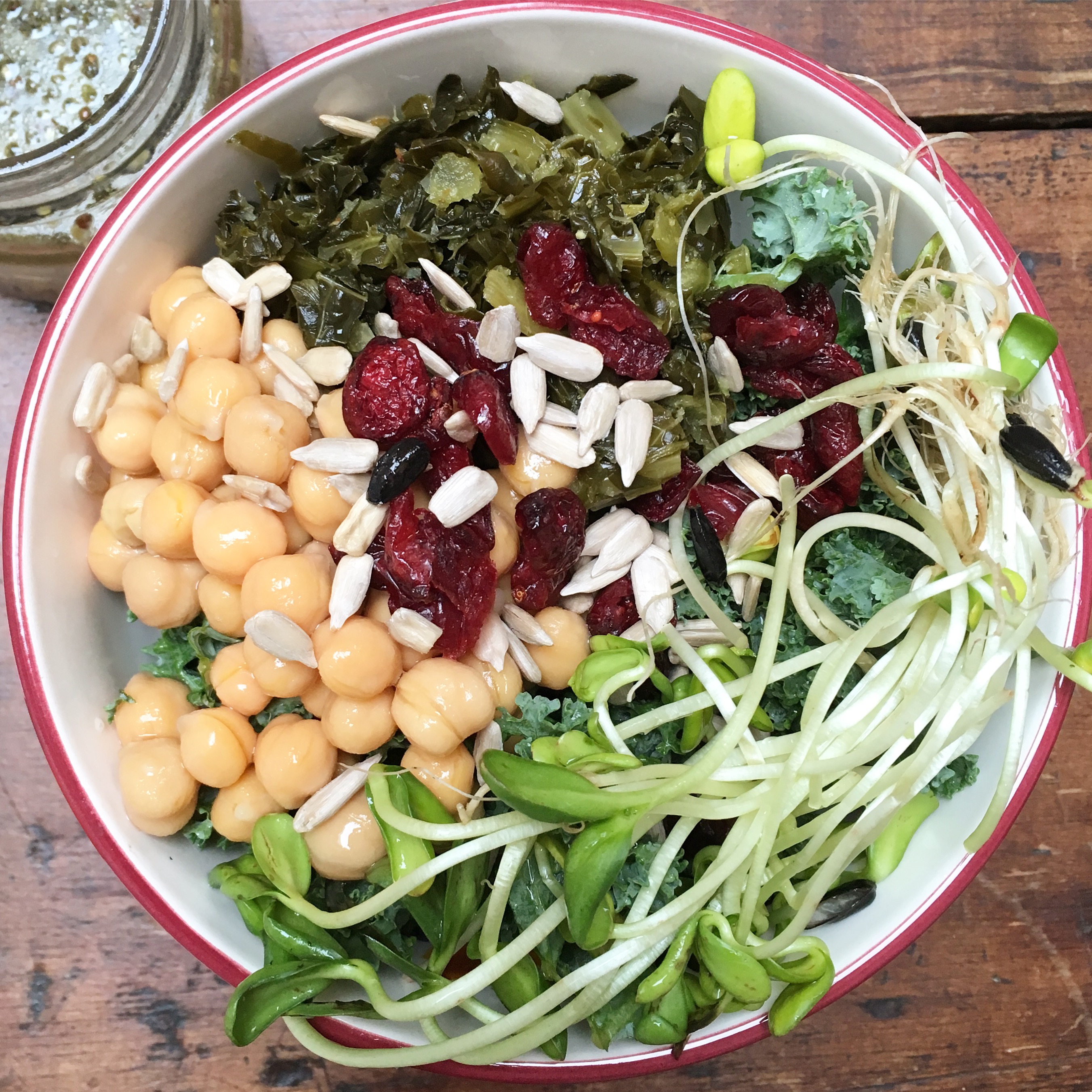 We typically try to eat what's in season. That's easy at a farmer's market. You can't really go wrong with these bowls and you can make them as simple or complex as you'd like.
It's good to get a little of everything while not eating too much. These are really well balanced if done right.
Step One
I normally start with a dark leafy green. But you can pick what works best for you. Typically, you start with a grain, but I'm not a huge grain lover, so I load up on the leaves.
Kale
Spinach
Dandelion greens
Regular lettuce (although not much nutritional value)
Arugula
Chard
If these greens are too bitter, you can always sauté them a bit.
Add a little coconut or olive oil to a pan with some garlic and cook the greens to your desired texture.
Step Two
Like I said, I'm not big on grains unless it's the winter, but they're a wonderful way to get protein, fiber, vitamins. Take your pick!
Millet
Barley
Farris
Quinoa
Buckwheat
There are so many to choose!
Step Three
Next, I usually add beans.
Pinto
Chickpeas
Black beans
Kidney beans
Lentils
Again, the list goes on!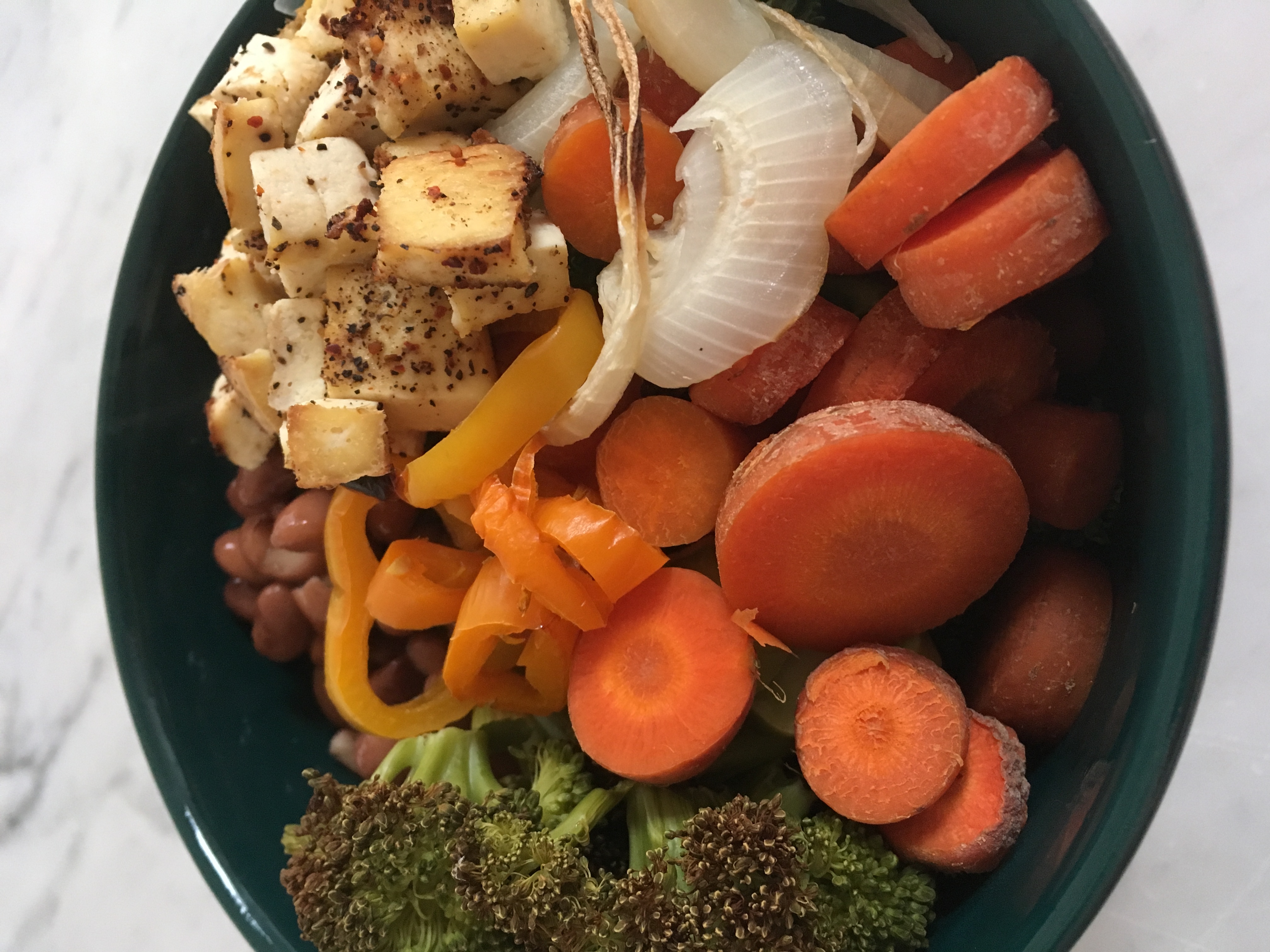 So you have at this point:
1. Greens
2 Grains
3. Beans
Step Four
How bout throwing in some veggies?
Carrots
Beets
Tomatoes
Snap peas
Mushrooms
Parsnips
Onion
Potato
Peppers
What's in season? Bake them, sauté them, throw them in raw!
Step Five
Now for MORE protein.
Tofu
Tempeh
Seitan
They're all delicious and so versatile! They can become whatever you want them to be. Or cook em as simply as you'd like and wait to add the flavor at the end with a dressing over top.
Ok, so we now have:
1. Greens
2. Grains
3. Beans
4. Veggies
5. Protein
Step Six
Finally, the accessories!
Dried fruit
Nuts
Seeds
Tahini Dressing
Dijon dressing
Balsamic
Sesame oil
Green onion
Chives
Just to name a few…
Go crazy. Keep it simple. Bake it all. Eat it raw. Add more or add less. Make it what you want!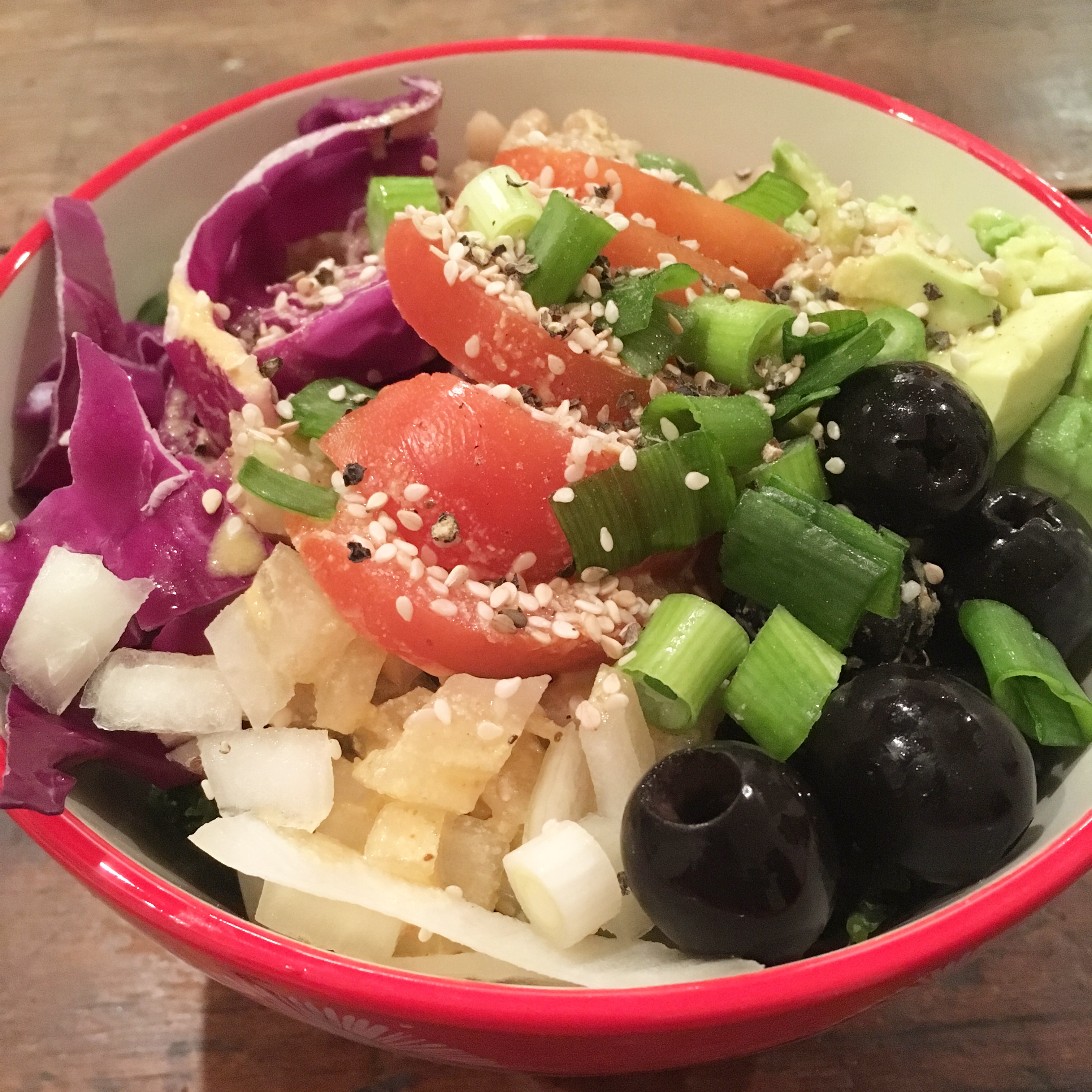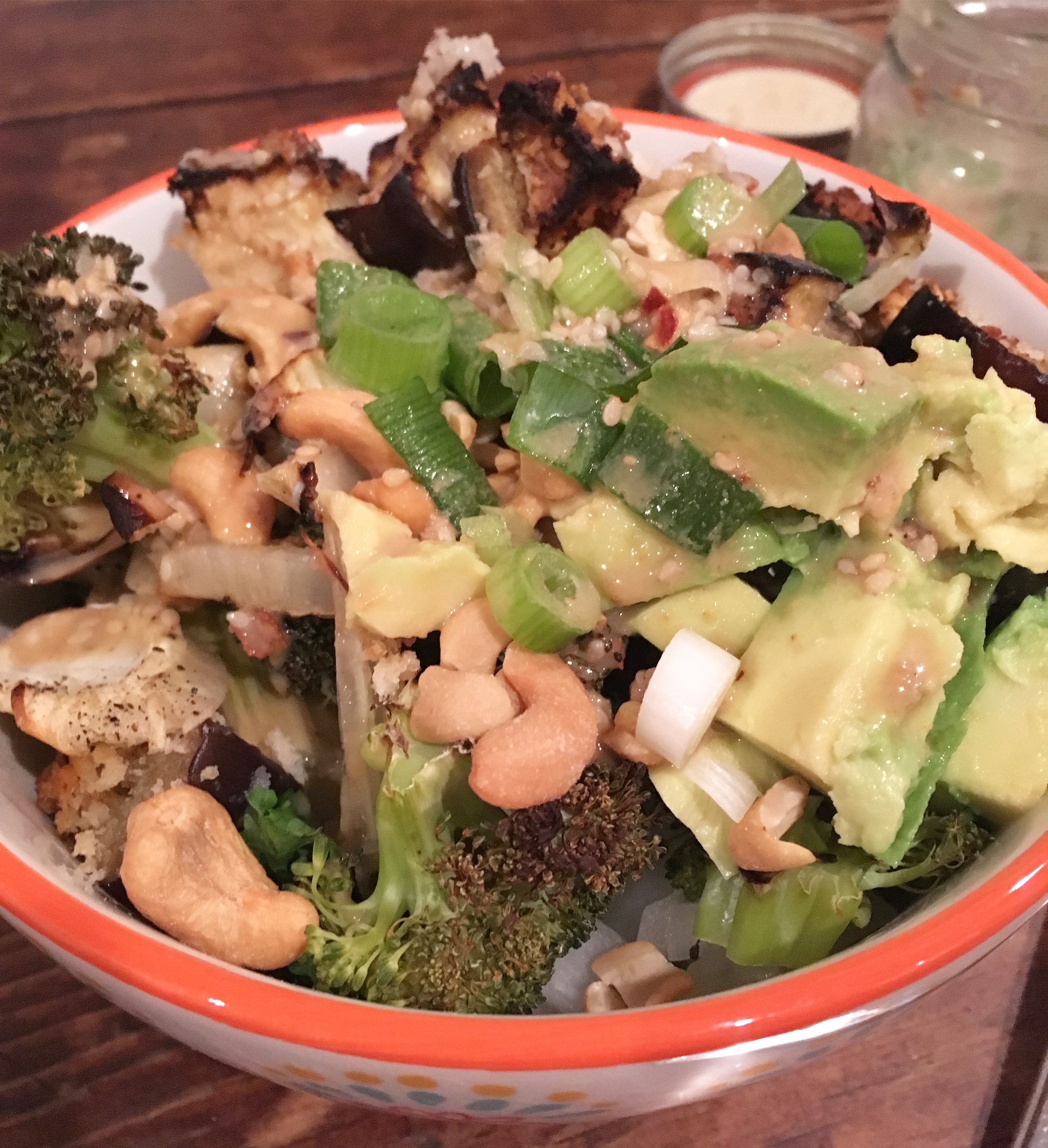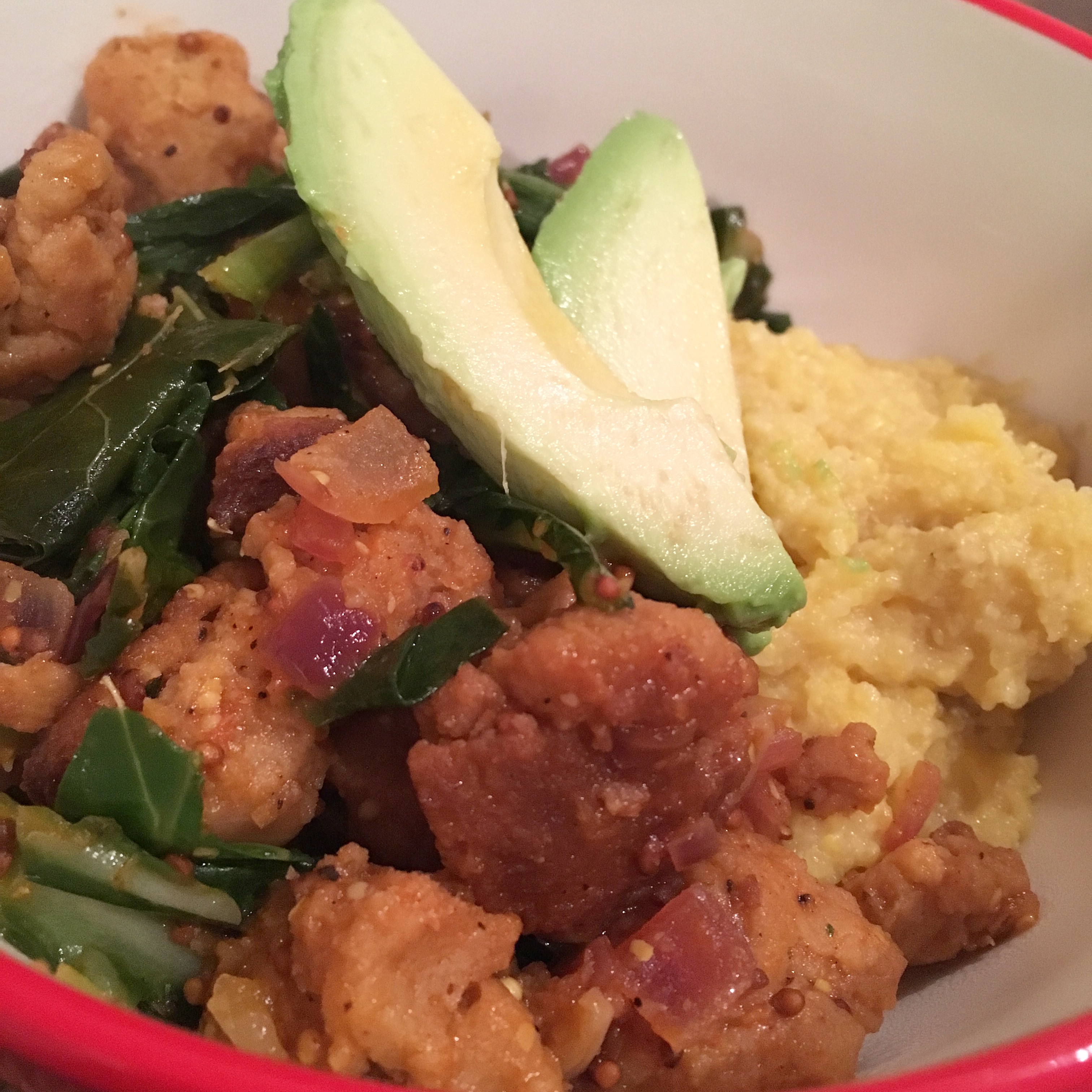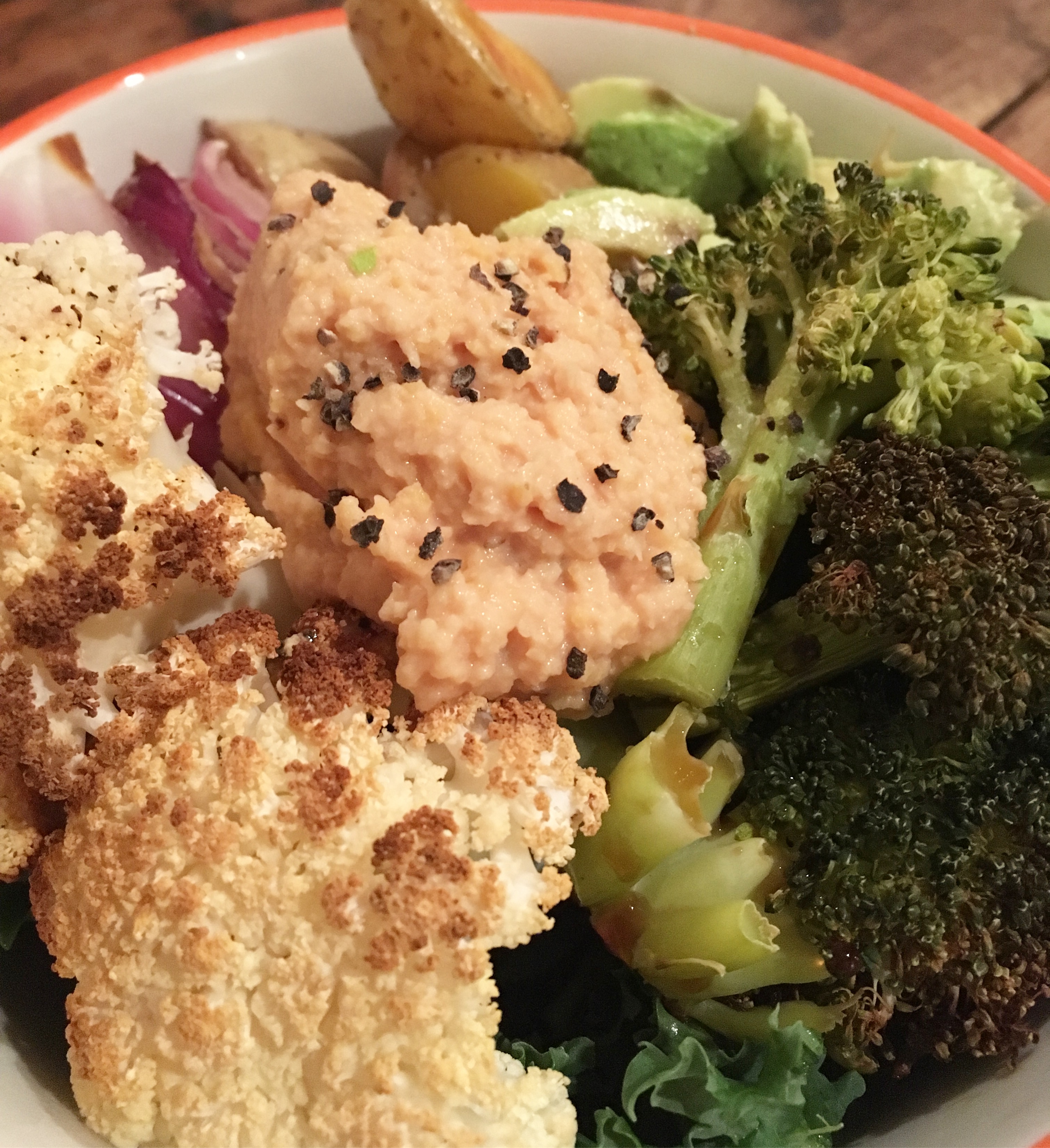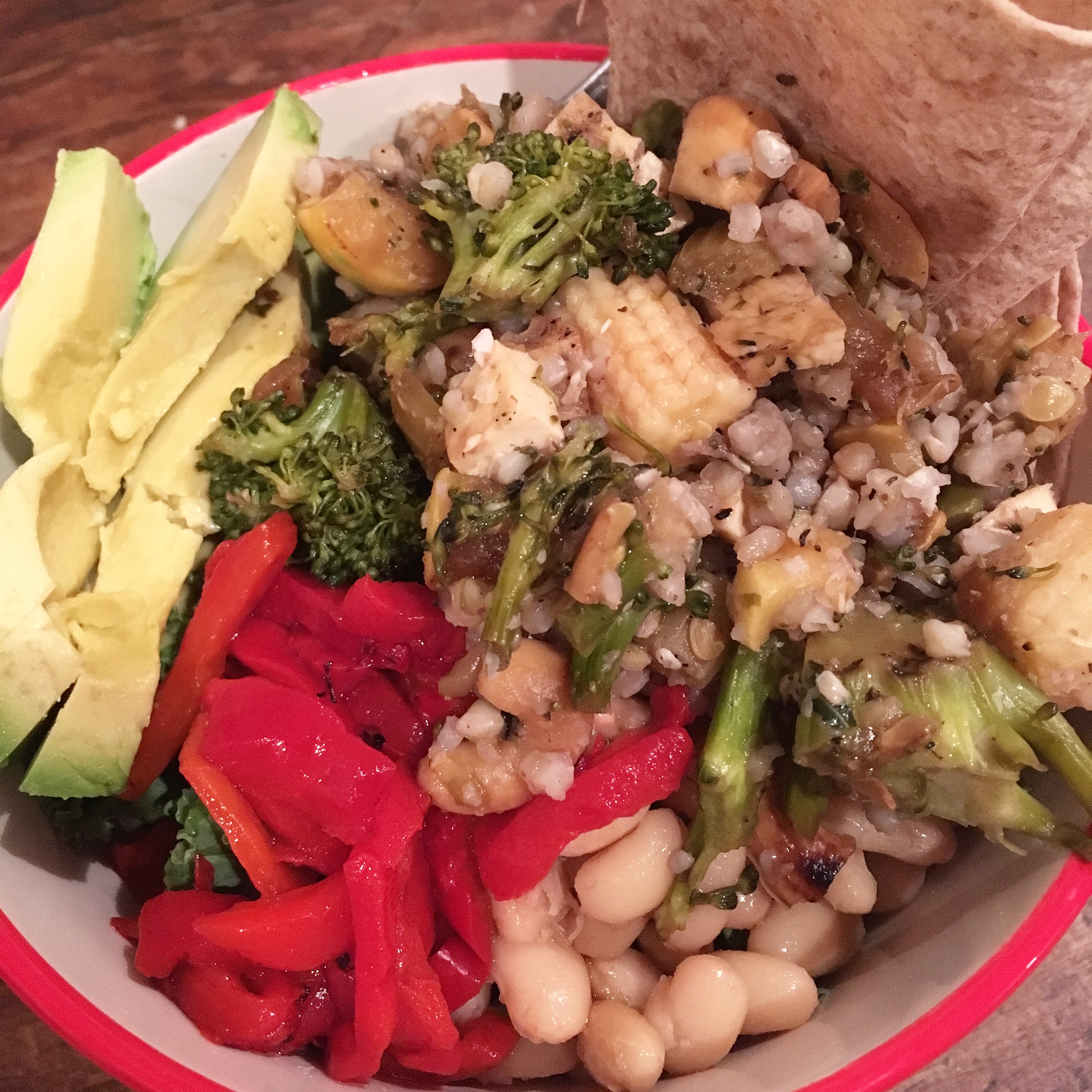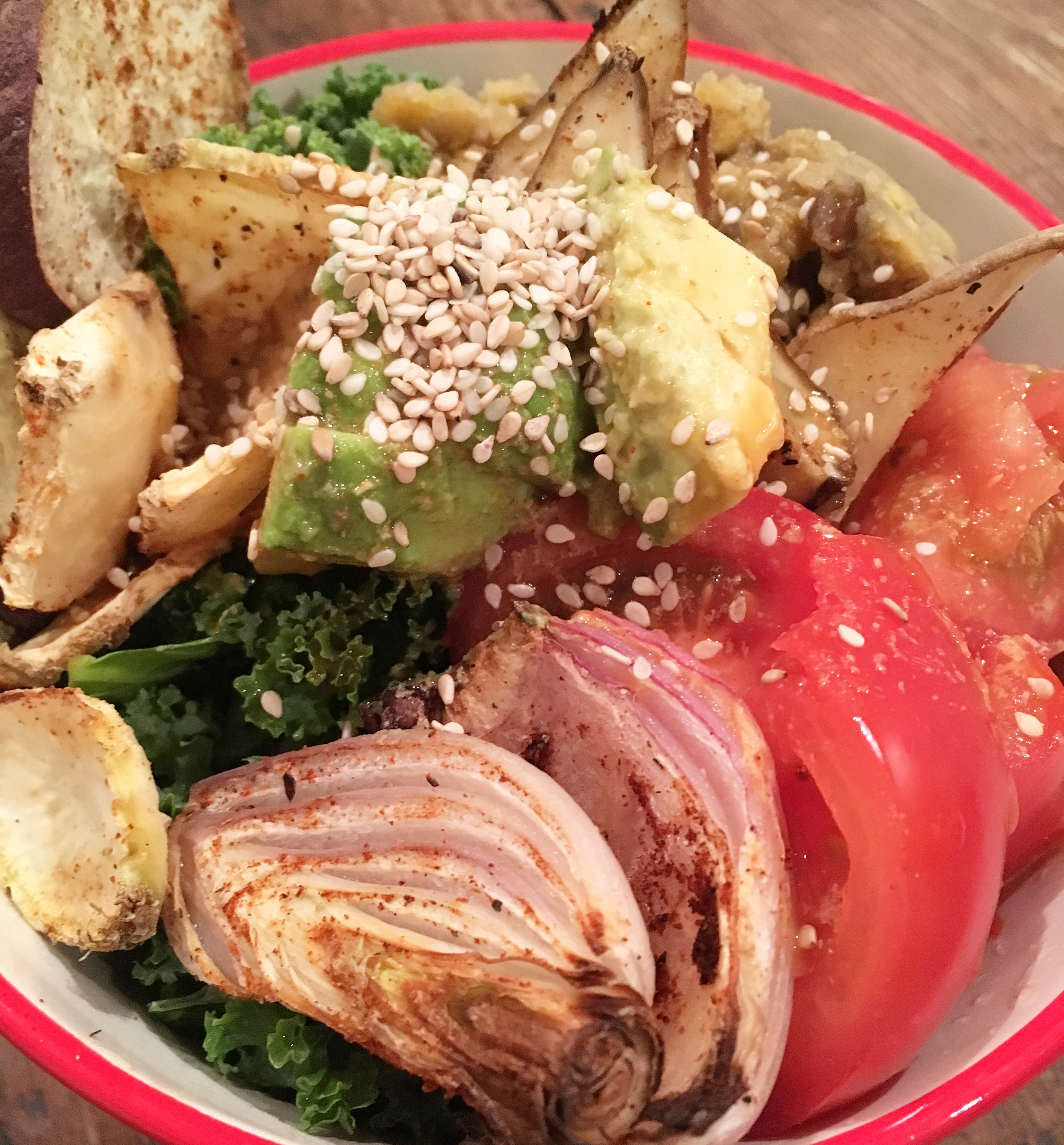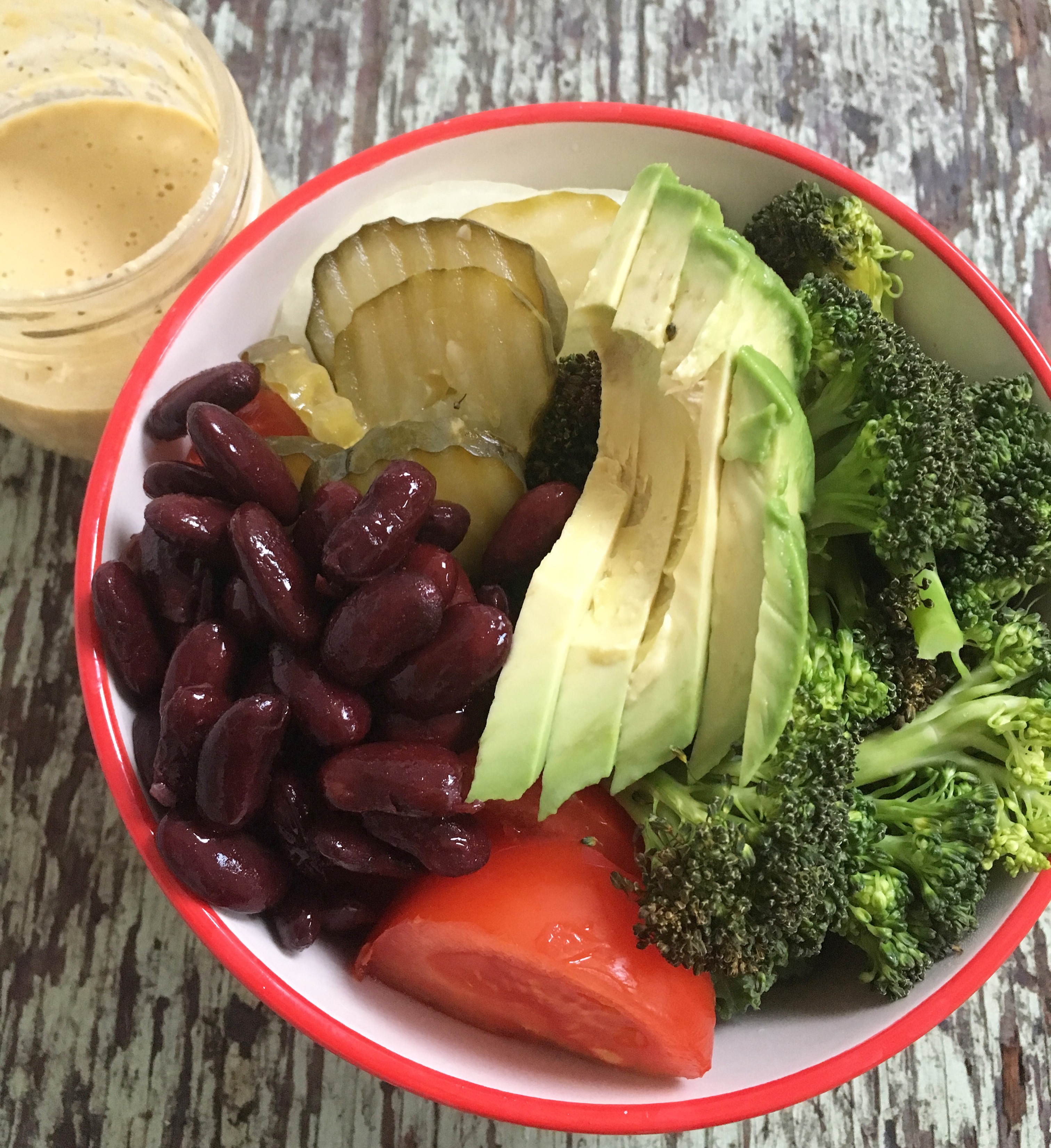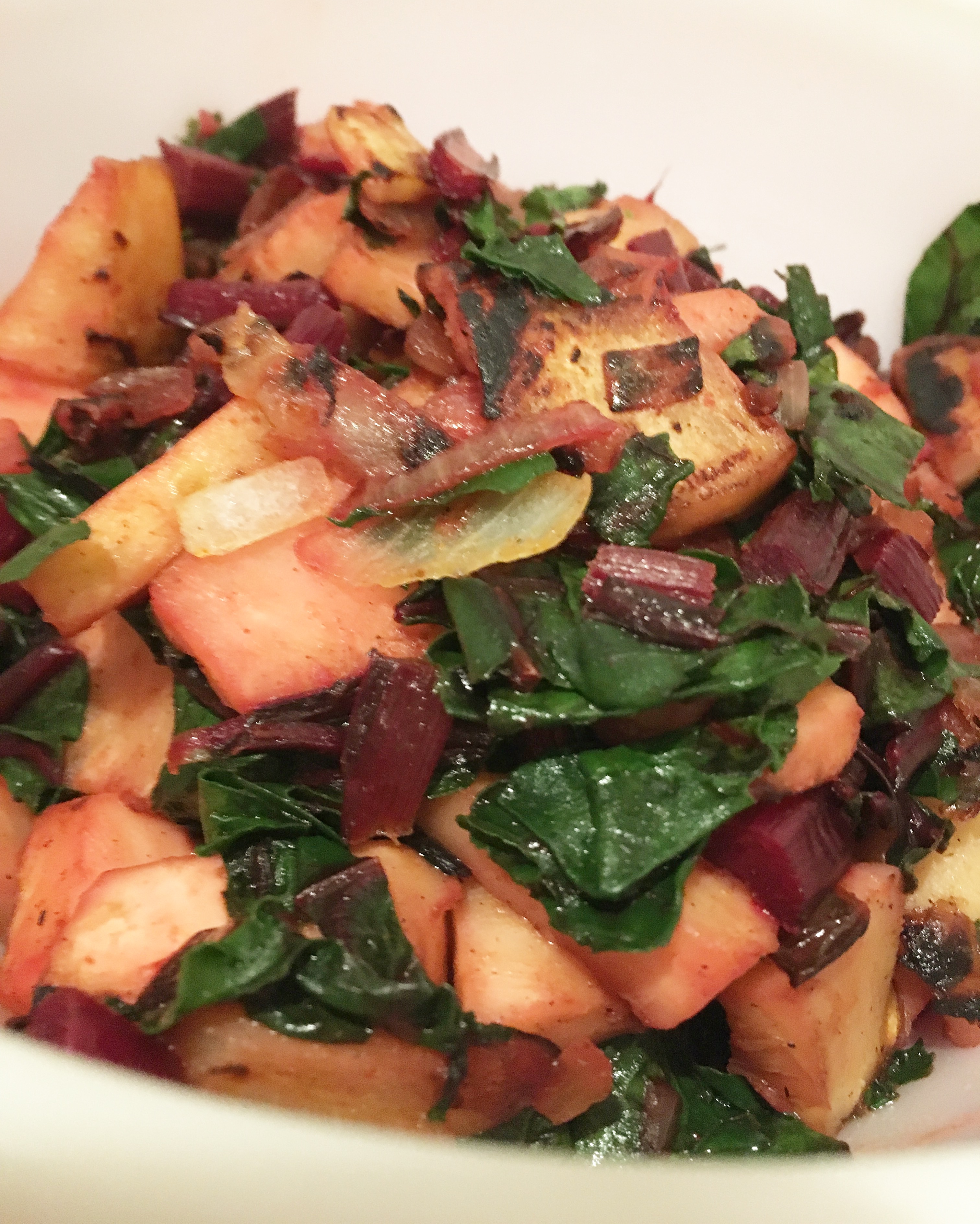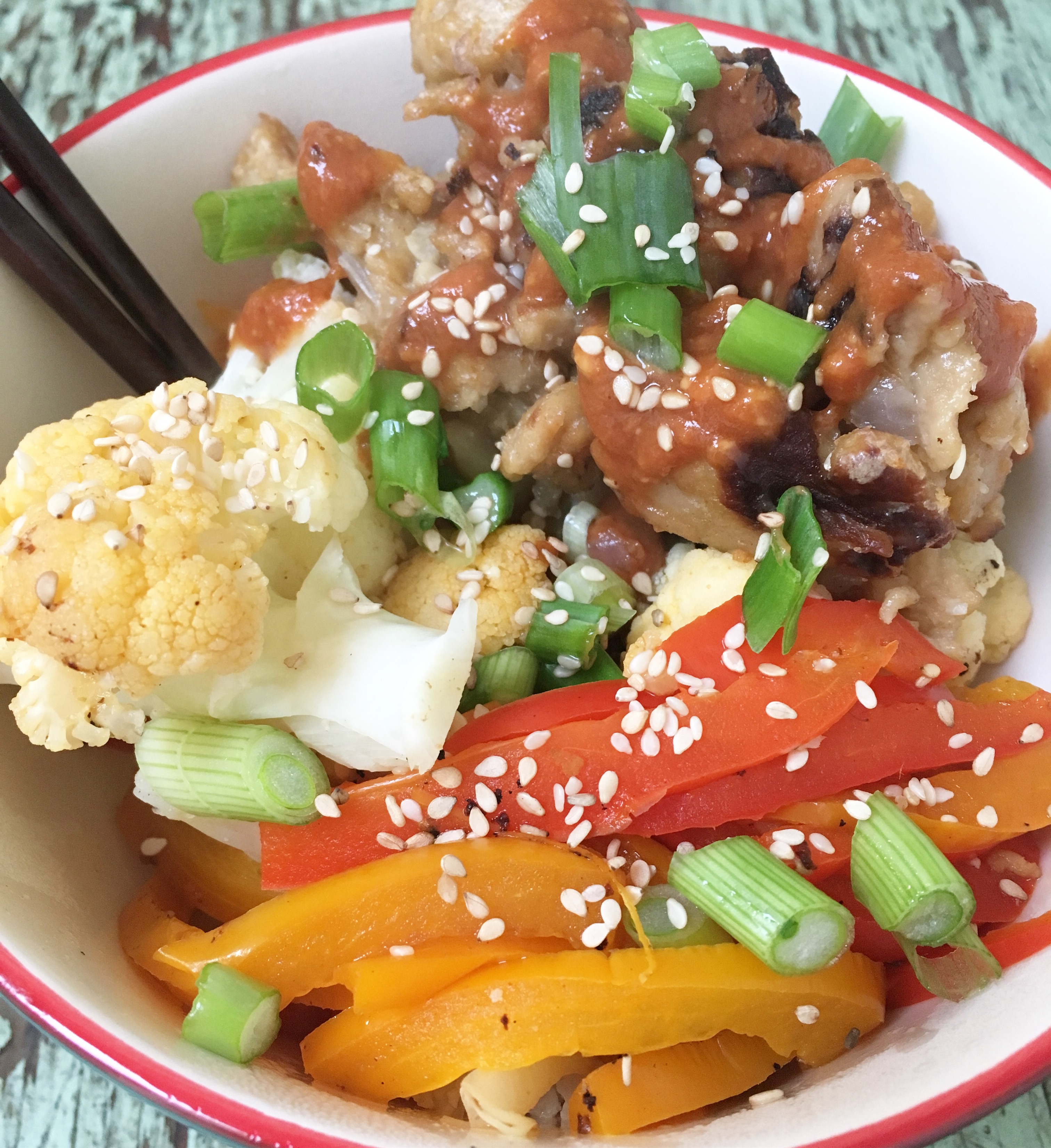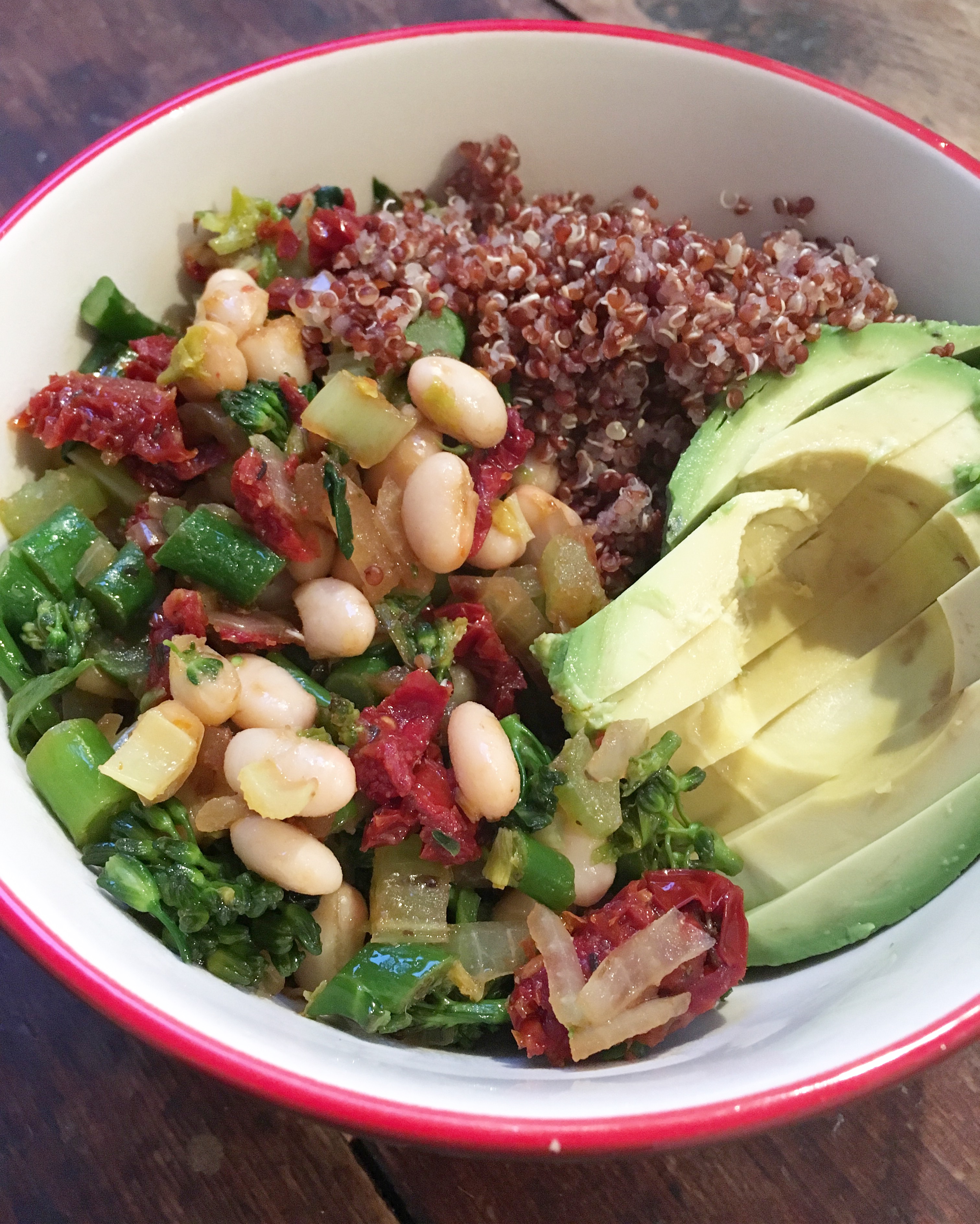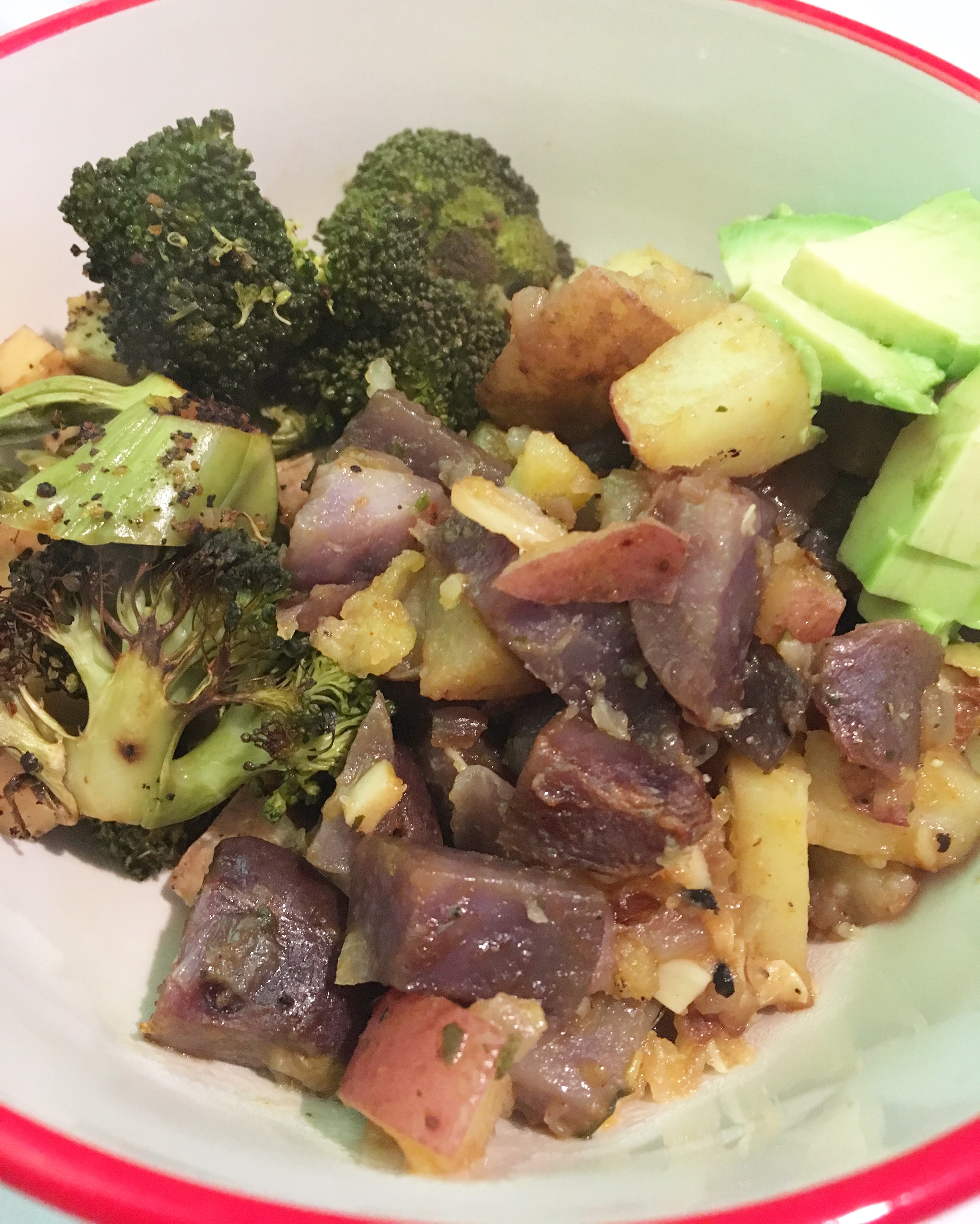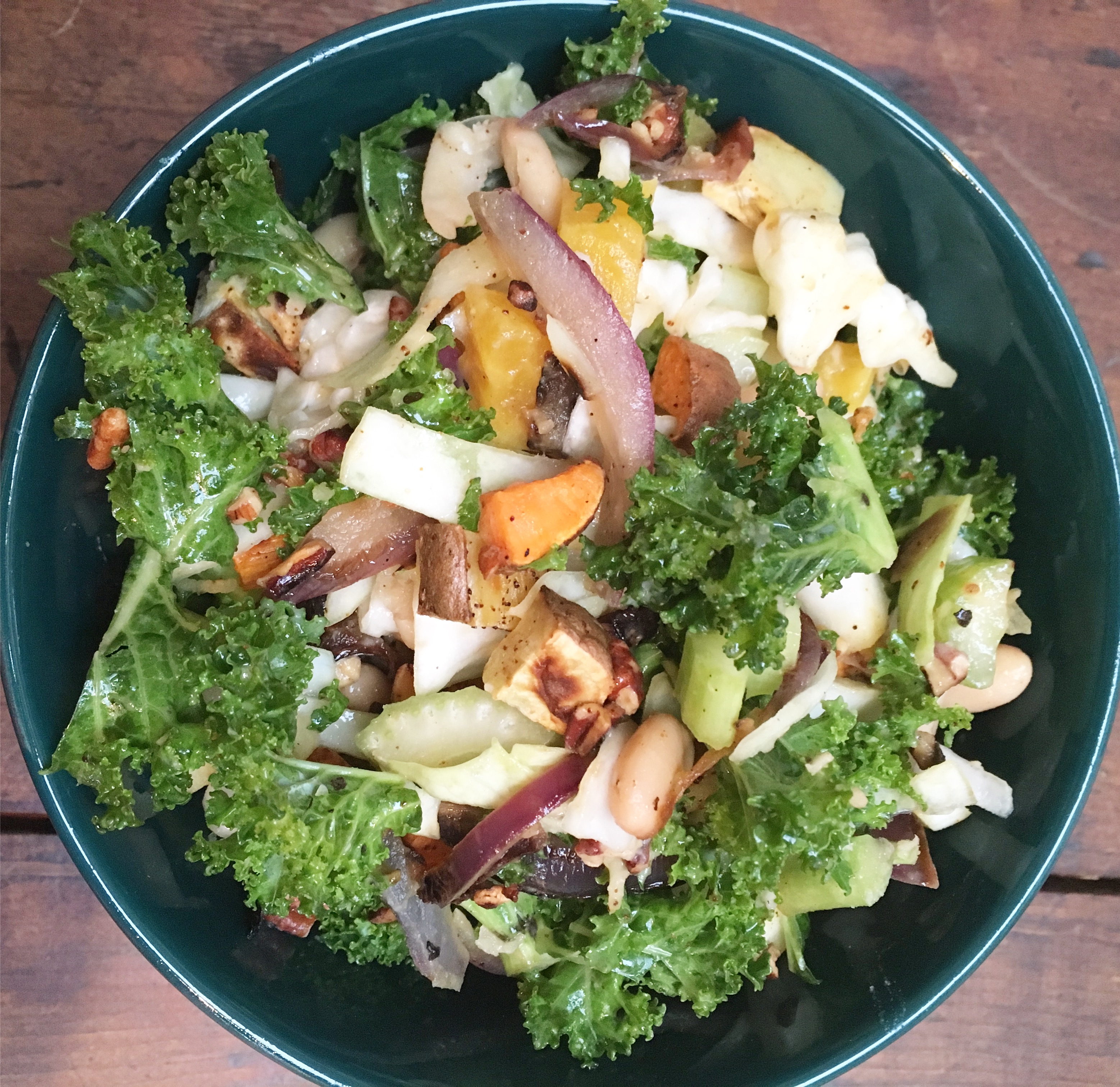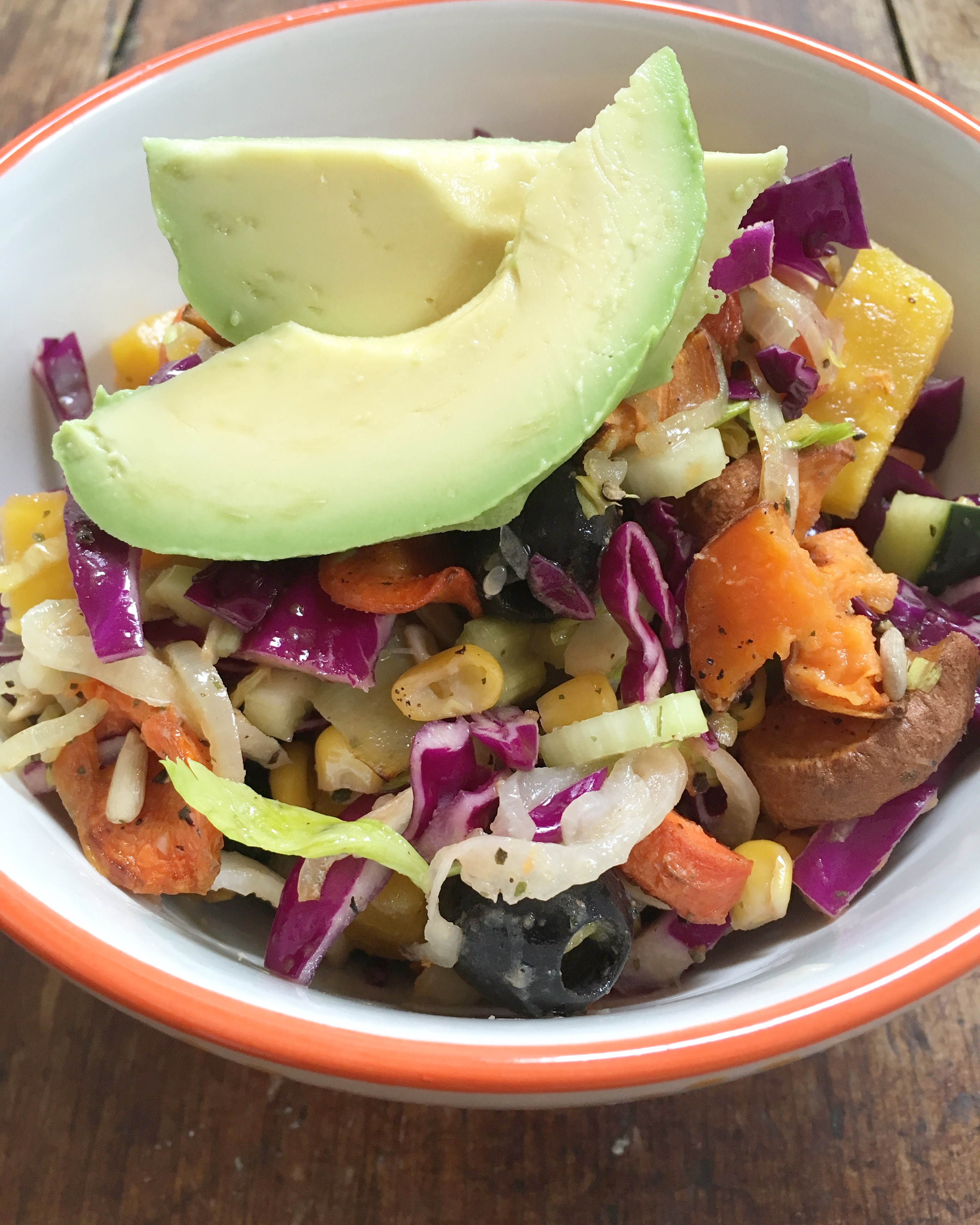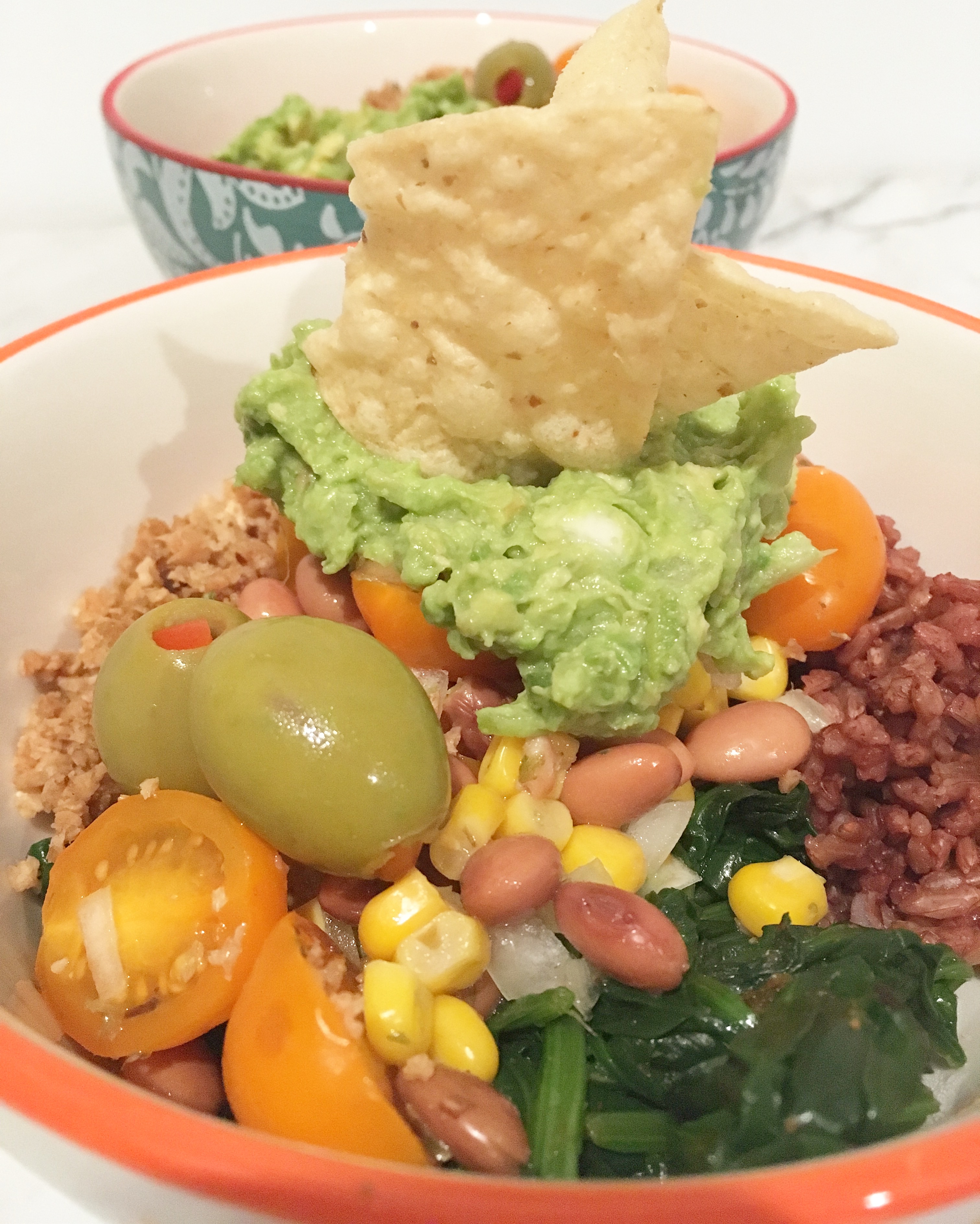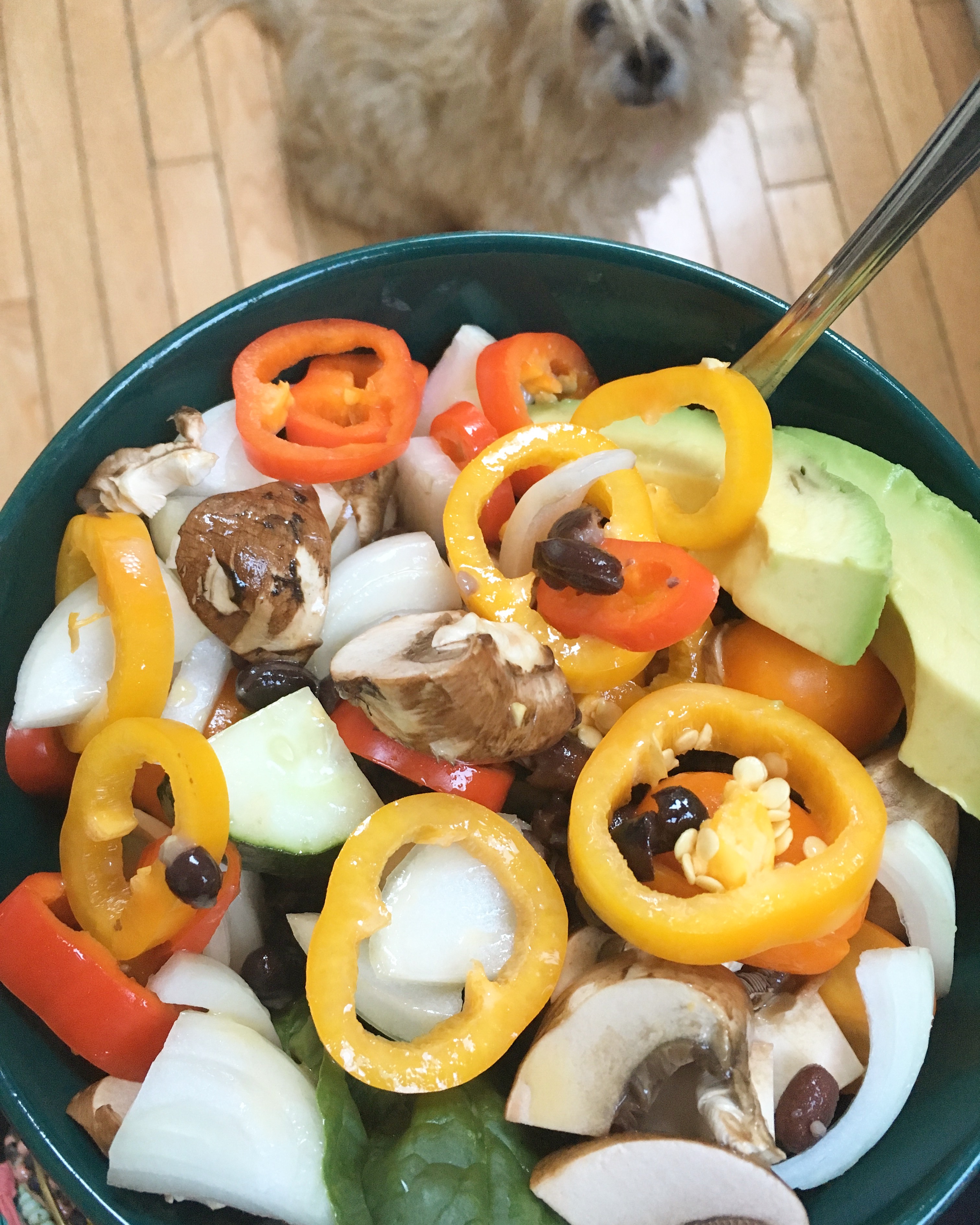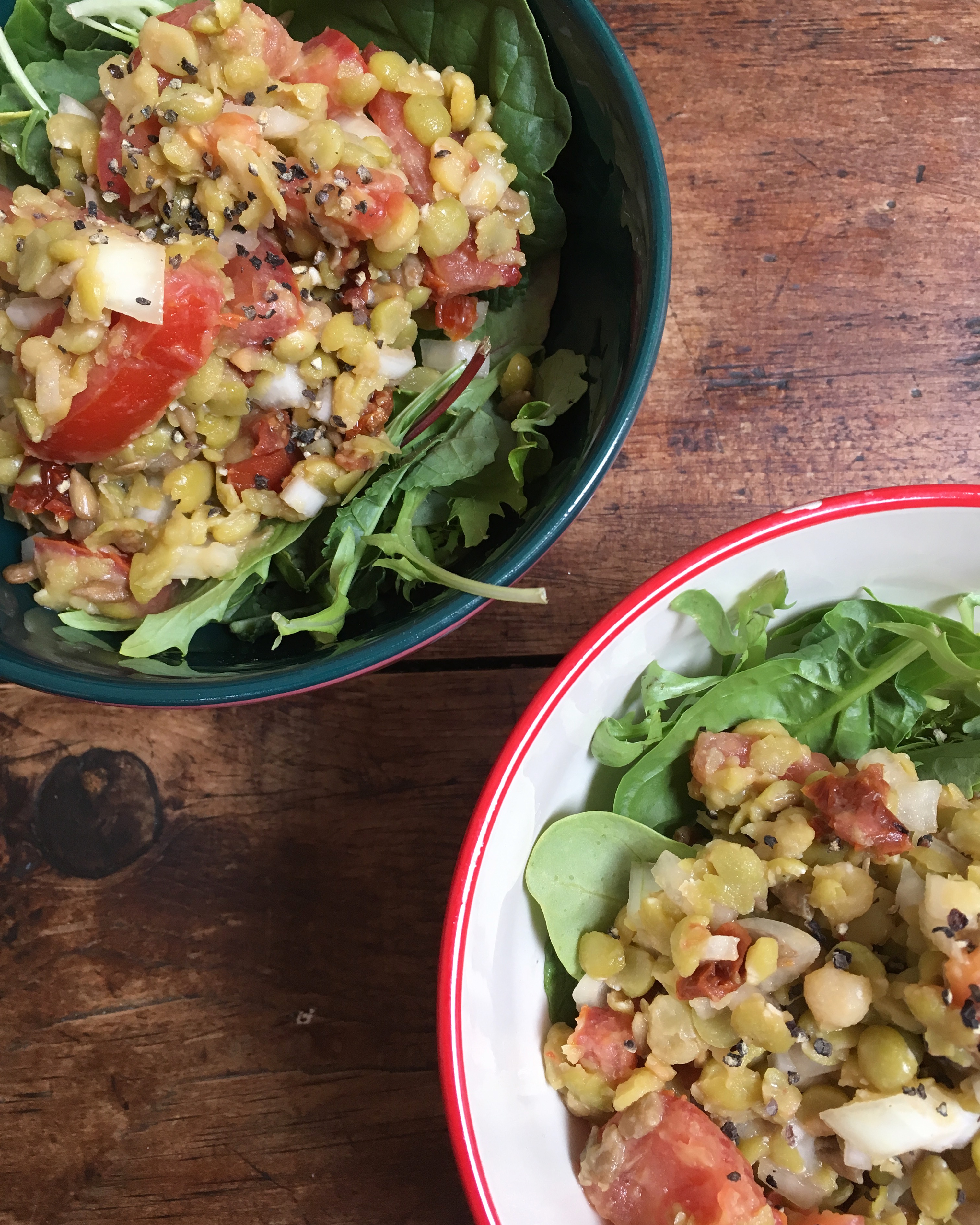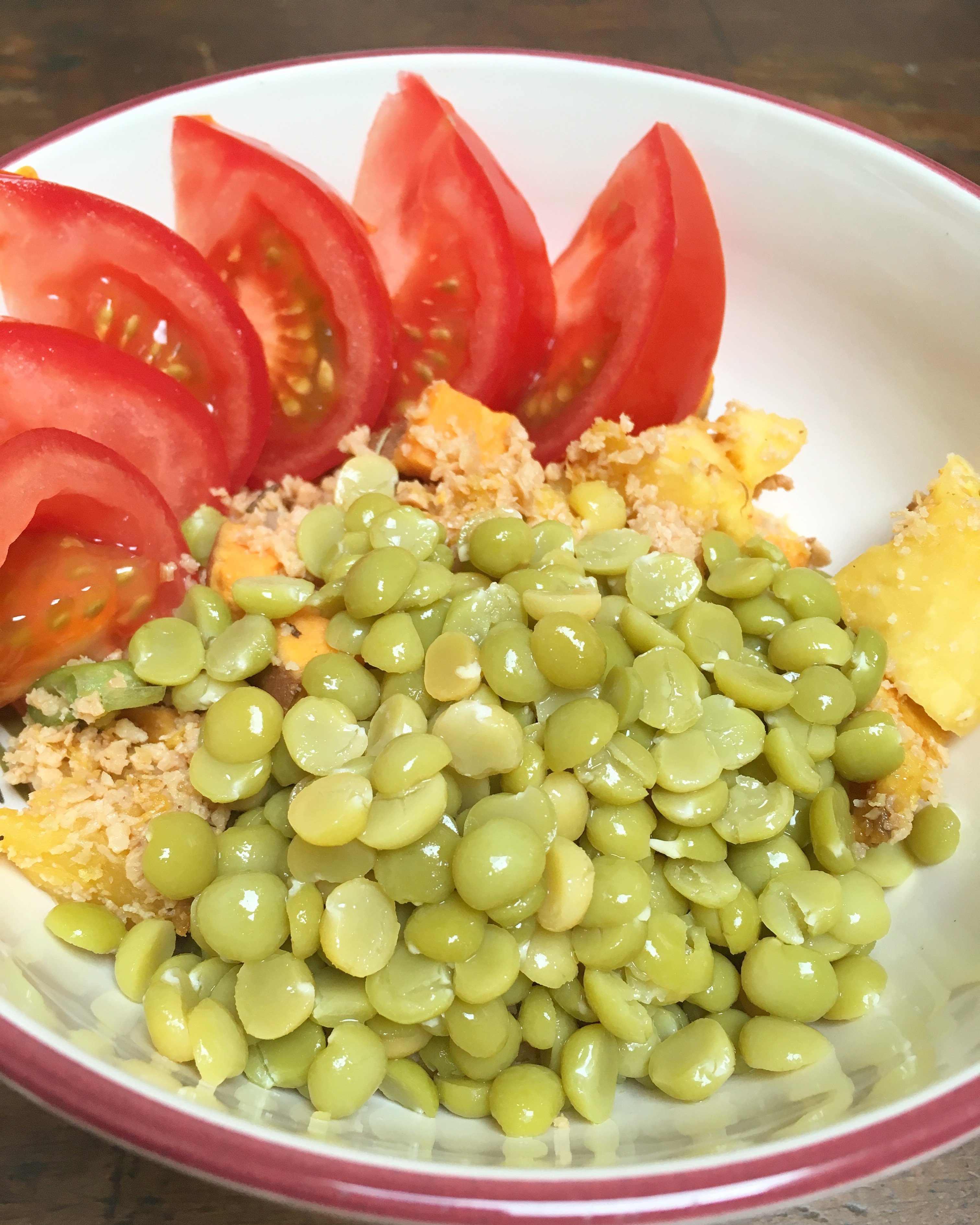 ---